A brand new horror game, Mundaun, has been revealed for Switch. It's expected to launch on Nintendo's platform in Q1 2021.
Mundaun is the first full-length title from Hidden Fields, a one-man studio founded by Swiss programmer and illustrator Michel Ziegler. The characters, scenes and environments you see in the trailer above have all been hand-pencilled, with the game being influenced by dark, mythical folklore from the Swiss Alps.
It's still early days, but we have an overview, feature list and a piece of promotional art for you to check out below:
Overview: After learning of his grandfather's mysterious death in a fire, the protagonist travels to Mundaun for the first time since childhood. He will soon discover that something old and diabolical is haunting the remaining inhabitants. The quest to find out the meaning behind these sinister events takes players on an odyssey up Mundaun mountain, across steep meadows to stony fields and snow-covered peaks.
Mundaun is a lovingly hand-pencilled horror tale set in a dark, secluded valley of the alps. Players will explore areas full of secrets, survive hostile encounters, drive vehicles and solve a variety of hand-crafted puzzles in the search for truth.
Key Features:
●Inspired by the dark, mythical folklore of the Swiss Alps: Mundaun's mysteries unfold in an alpine world, taking players across meadows and snowy peaks where reality and myth intertwine-beware of the creatures roaming the landscape.
●A hand-pencilled aesthetic: A lovingly hand-drawn tale told in greyscale, with every character, scene and environmental textures sketched by Swiss programmer and illustrator Michel Ziegler.
●Fear resistance factor: A "cause and effect" system that affects gameplay. The more intense the feeling of fear, the more slowly the player will move.
●Puzzle-based action: Solve puzzles that are integrated into the game world to make your way up the mountain.
●Interactive environment: Speak with eccentric inhabitants who even have their own obscure spoken language, and traverse the landscape in vehicles such as sleighs and hay loaders.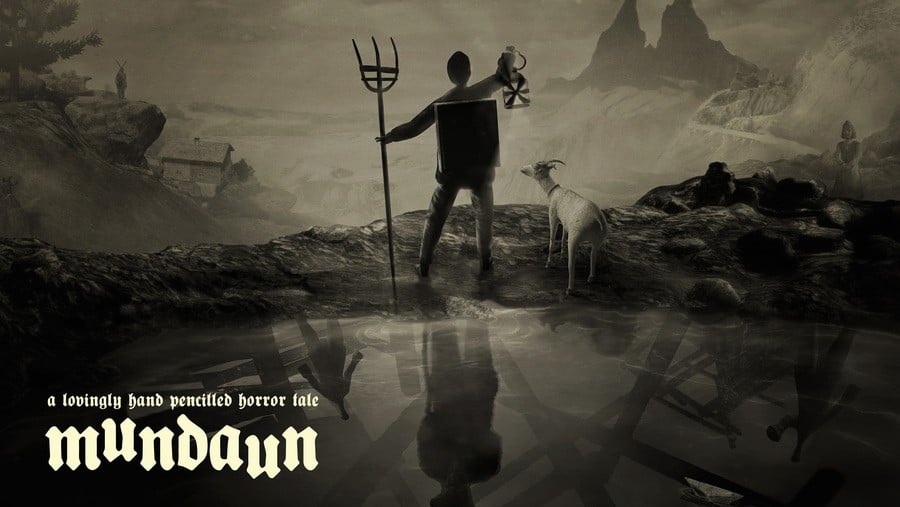 We'll keep an eye out for more on this one as we get closer to that 2021 launch, but feel free to share your early thoughts with us in the comments below.