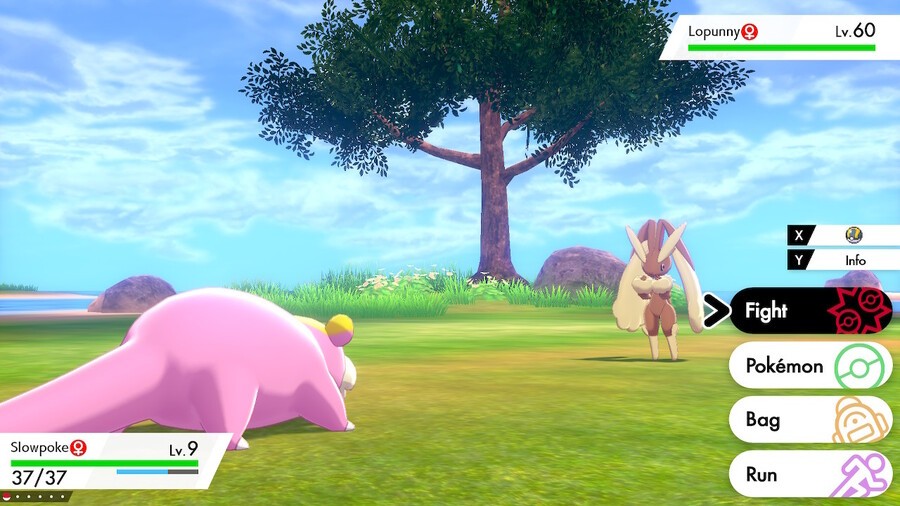 If you've sunk your teeth into the first part of the Pokémon Sword and Shield DLC, by now you've probably noticed that the Isle of Armor expansion doesn't actually feature the level scaling we were originally promised.
Yep, although Nintendo product marketing specialist Demetrius Boggs told IGN earlier this week that the DLC areas would even scale to match a team of level 100 Pokémon, it seems this is not the case.

IGN: People are reporting in actuality, the cap is similar to the mainland's original Wild Area, which is Level 60, but with some Pokemon and encounters reaching Level 80. The DLC seems to scale with badges as the original Wild Area does, and can be started as soon as the Wild Area is reached.
Pokémon dataminer and Twitter user @SciresM (thanks, Nintendo Everything) took a closer look and confirmed party levels have "zero" impact. Like IGN, they also believe this new content scales to badges - keep in mind, this is still being investigated.
Over on social media, some trainers got quite the surprise when they decided to take a new low-level party of Pokémon to the Isle of Armor (based on the original confirmation of level scaling). As you can probably imagine, it didn't end well:
How do you feel about the game not perfectly scaling to match your party's level? Did you get caught out when you arrived, like other trainers? Leave a comment down below.
[source ign.com]