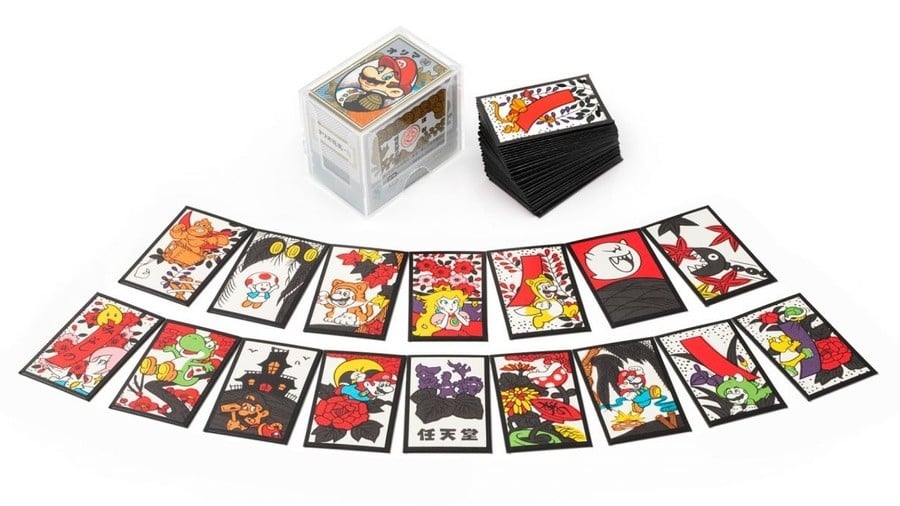 Nintendo has just released a new batch of lovely physical goods on its My Nintendo website in Europe, including Hanafuda and standard playing cards based on its most popular franchises. They fittingly arrive just after the launch of Clubhouse Games: 51 Worldwide Classics on Switch.
You can check out the whole collection for yourself right here. You'll find a number of sets of playing cards based on Mario, Zelda, Kirby and Splatoon, a President Hanafuda pack, and two Mario Hanafuda packs.
As you may know, Nintendo first started out as a manufacturer of hanafuda cards way back in 1889, so this is a nice little throwback to the company's early history. It's a traditional Japanese card game that dates back to the 1500s (you can see the rules of the game here).
Each product is exclusive to My Nintendo members and comes with an additional shipping fee. If you're ordering from Germany, shipping will cost 3,99€, while shipping to any other European country costs 6,99€.
A Mario Hanafuda postcard set is also available for 400 Platinum Points plus shipping costs.
What do you think? Are you tempted to grab a pack? We imagine these are in very limited supply, so you probably want to act fast.