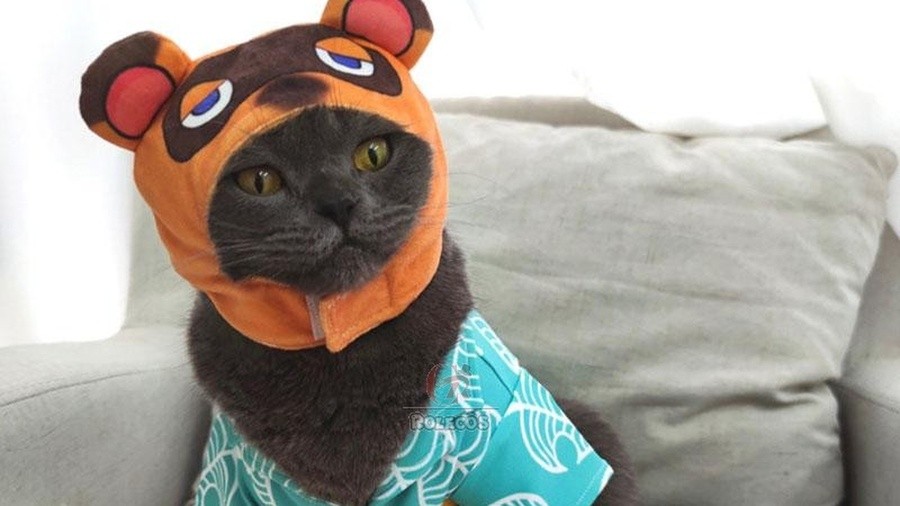 This is 2020. Of course you can buy unofficial Tom Nook cosplay for your cat.
As we all know by now, Animal Crossing: New Horizons has well and truly taken the world by storm. If something manages to sell more than 13 million copies and generates the kind of buzz that New Horizons has, it'll catch the attention of companies wanting to cash in, and that's exactly the situation we find ourselves in here.
For just $14.99, you can pick up your very own 'Animal Crossing Tom Nook Shirt T-shirt Cat Costume Hood Cosplay Costume' (try saying that five times fast) and if that lead image above is anything to by, your lovely fluff ball probably won't thank you for it. In fact, there's a whole gallery of cats "enjoying" their new gifts below.
You can find them at RoleCosplay if you're interested, but be warned that they aren't officially licensed products from Nintendo.
Perhaps you might be better off simply sending new clothes to your animal friends in-game?
[source rolecosplay.com, via kotaku.com, gonintendo.com]