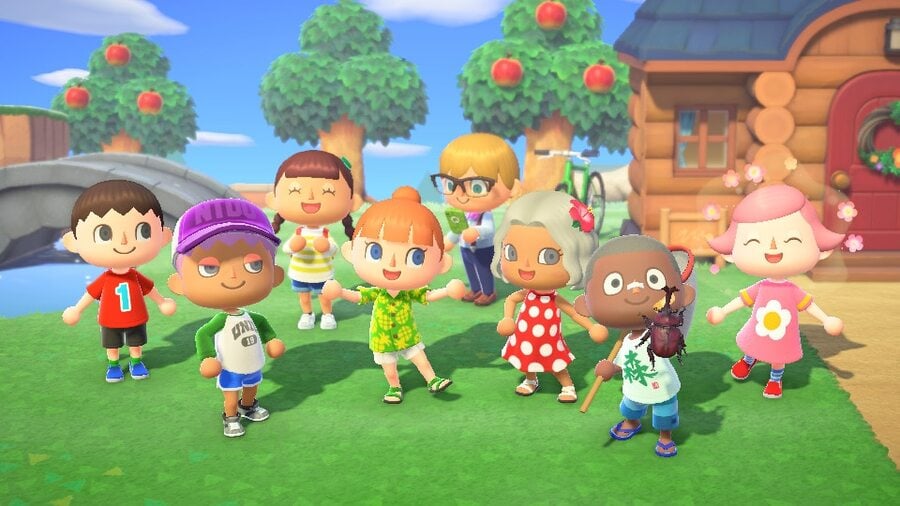 Thanks to an immense amount of hype building up to launch, universal praise from critics, or perhaps perfect timing as everyone is forced to remain indoors - or, indeed, all of the above - Animal Crossing: New Horizons has had a phenomenal launch.
We'll get our hands on official figures from Nintendo on 7th May, but piecing together scraps of sales info we've seen so far paints a wonderfully positive picture for the new franchise entry. As of last week, the game had already sold more than three million physical copies in Japan alone (that's just one country, and doesn't even include digital sales). It was enough to surpass Mario Kart 8 Deluxe's lifetime physical sales in the region.
In a new Bloomberg article, Famitsu head of research Mitsunobu Uwatoko and Morningstar Research analyst Kazunori Ito have provided comment on the game's success. Both quotes can be found below:
Mitsunobu Uwatoko: "No other games have such an overwhelming sales momentum, and it's clear the franchise is getting a lot of new fans due to the world's fight against coronavirus. Nintendo would have sold more Switch units if it had enough inventory."
Kazunori Ito: "The game is the perfect fit for people today, because you can spend unlimited hours in the warm and gentle world. I have never seen so many people sharing so many screenshots of a single game on social networking sites."
The game's momentum was impacted by a lack of hardware stock in the UK recently, with similar stock issues also being found in Japan. As touched upon by Uwatoko above, it's possible that even more consoles and copies of the game would have been sold if it weren't for distribution problems.
Do you agree with the comments above? If you've picked up a copy of Animal Crossing: New Horizons, let us know why you wanted to buy it with a comment below.
[source bloomberg.com, via gonintendo.com]