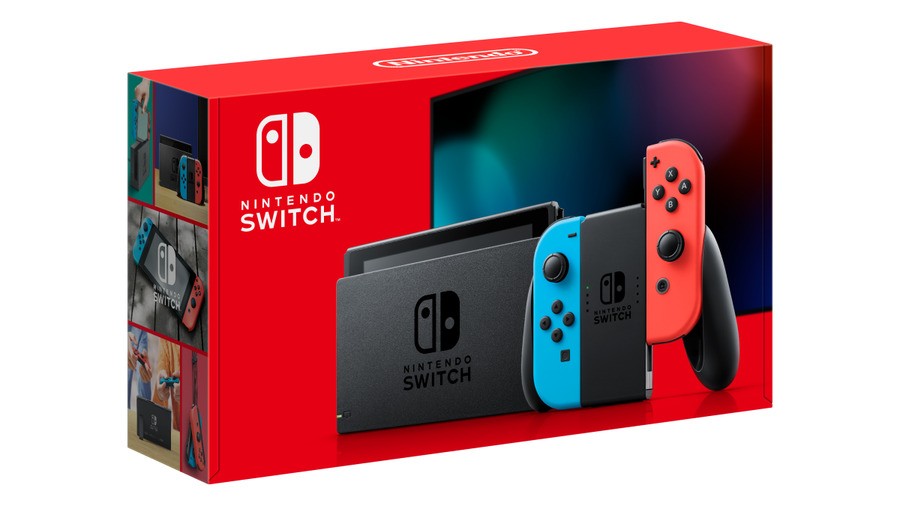 Update (Fri 10th Jan, 2020 14:45 GMT): The Nintendo Official UK Store has now opened pre-orders for a new batch of Switch consoles - yep, you can go ahead and 'pre-order' a console that's been out for nearly three years.
Both the Neon Red/Blue and Grey sets are available to order now, and you can order one alongside a number of games in special bundles, too. Orders placed now are scheduled to be despatched at the end of the month.
---
Original Article (Thu 2nd Jan, 2020 17:05 GMT): We imagine there were a fair few Nintendo Switch consoles sitting under the trees of lucky gaming fans all around the world over the holidays, but it's actually surprisingly hard to get your hands on one in the UK at the moment.
Taking a look at some of the biggest gaming retailers in the country reveals that stock of the original, standard Switch model is strangely hard to come by. The official Nintendo UK Store is entirely out of stock of every single bundle, the only options at GAME cost a whopping £495 or more (suggesting that stock is very limited), and even Amazon only has options through third-party sellers who are trying to shift their consoles at increased prices.
The Switch Lite - the newer, handheld-only version of the console - appears to be readily available at all retailers, however. So what's going on?
The folks over at Console-Deals, who first brought this oddity to our attention, believe it could be down to a mixture of several factors. They mention the release of the console's first new generation Pokémon release, which no doubt sparked sales, a potentially busier-than-expected holiday season, and finally the idea that perhaps Nintendo has struggled to produce the original model in great numbers owing to the release of the Switch Lite. All of these are possible, but it's impossible to know for sure.
Either way, we're sure that stock will return within the next few weeks or so; you can still find consoles at a handful of smaller, less-known stores and we're confident that Nintendo will be doing everything it can to get more to those listed above as soon as it can.
[source console-deals.com]