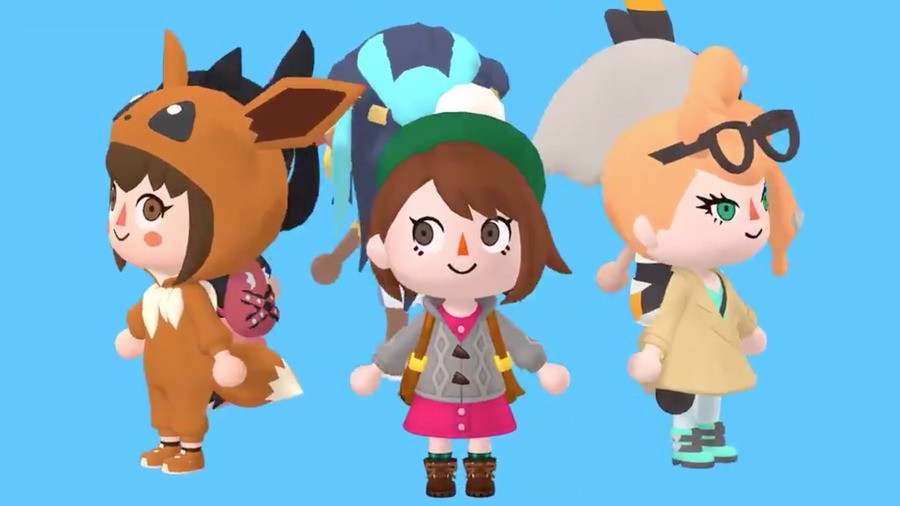 We love Pokémon, we love Animal Crossing, and we're pretty sure that plenty of you reading this will love them both, too. All going well, then, this should go down a treat.
Andrei Mishanin, a Russian artist who seemingly has a flair for creating cute pieces of joy, has shared their latest creation online depicting a number of female characters from Pokémon Sword and Shield as if they were in the Animal Crossing universe.
We can see the player character, the professor's granddaughter Sonia, the Fighting-type Gym Leader Bea, the Water-type Leader Nessa, rival Marnie, and a Poké Kid dressed as an Eevee.
Pretty adorable, huh?
Of course, Animal Crossing: New Horizons is just around the corner, and this has us thinking about how much we'd love to see crossovers appear from other major releases. It might sound barmy, but Mario Kart has Animal Crossing characters and The Legend of Zelda's Link in it these days, and Animal Crossing: Pocket Camp has been featuring the odd bit of crossover gear, too.
Would you like to see a whole cast of Nintendo characters rock up on New Horizons' islands, or is the Animal Crossing cast too precious to tamper with? Let us know with a comment below.
---
You can check out more of Andrei's work here if you're interested.

[source twitter.com]