Update: The Shovel Knight lullaby album is now available to buy and stream, meaning the entire thing has now been unlocked in the Bandcamp music player below. Give the whole thing a listen and make sure to download a copy if you enjoy it.
---
Original Article (Tue 12th Nov, 2019 15:15 GMT): The Shovel Knight series has given us some fantastic platforming memories over recent years, and one of its standout features is that glorious soundtrack.
Originally composed by Jake Kaufman, the series' music is sure to get stuck in your head as you play, and now a brand new album is being released with lullaby versions of your favourite tracks. The album is being released by Gentle Love - an act comprised of Metal Gear Solid and Bayonetta series composer Norihiko Hibino on saxophone, and Etrian Odyssey performer AYAKI on piano - and has been made in partnership with Shovel Knight developer, Yacht Club Games.
The album features 19 tracks from Shovel Knight and its expansions, including the highly-anticipated King of Cards which isn't even out yet. The talented duo behind Gentle Love have also created an original theme inspired by Shovel Knight's world titled 'A New Dawn'.
You can already listen to a small selection of the songs below.
The album will release this holiday season across Spotify, Bandcamp, Apple Music and more, but you'll also be able to get your hands on a limited edition CD including two discs of music, a foil print on the cover, four character stickers, and a 20-page booklet with commentary, a performer interview, and comics. There'll only be 1,000 copies of the CD available.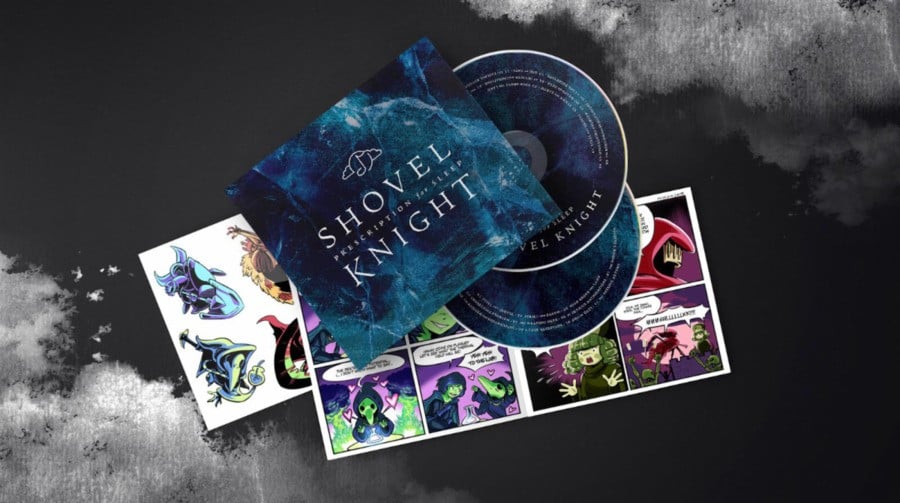 Do you like your video game music? Will you consider picking this up? Let us know in the usual place.