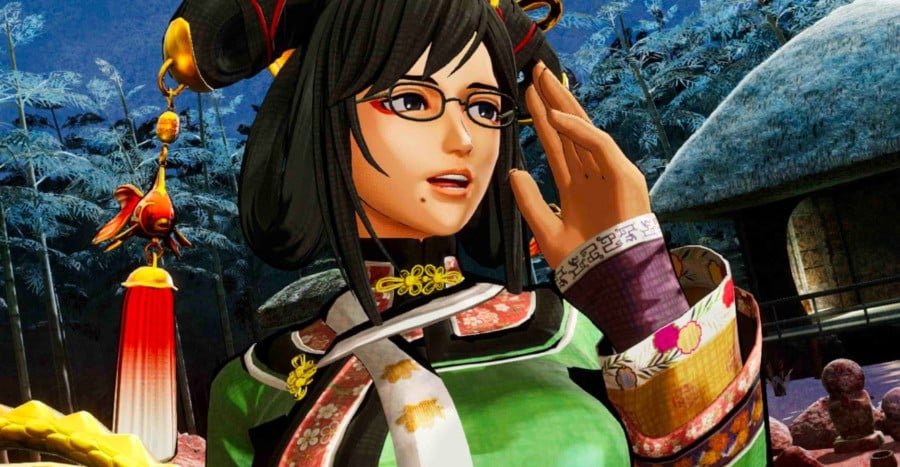 Update (Wed 20th Nov, 2019 18:00 GMT): The news that the western launch of Samurai Shodown wouldn't be happening until 2020 had some people assuming the that the Japanese version – pencilled in for 12th December – would also be impacted.
However, that's not the case and you can pre-load the Japanese version (Samurai Spirits) now. The standard edition is ¥6,280 for a limited period (regular price is ¥6,980) and will gobble up 9.3 GB of storage. A Deluxe Edition is also available for preload and costs ¥7,800 for a limited period (the regular price is ¥9,180).
---
Original Story (Tue 19th Nov, 2019 01:45 GMT): SNK's Samurai Shodown reboot arrived earlier this year on Xbox One and PlayStation 4. It's due out in Japan on the Switch this December, so when will Nintendo fans in the west be able to play the latest entry in this long-running fighting series?
According to a release window announcement trailer published by Nintendo, it'll be at some point during the first quarter of 2020. That's any time between January and March next year.
Just like Japan, if you pre-order the game from the Switch eShop, you'll receive a free digital copy of the 1999 Neo Geo Pocket Color game, Samurai Shodown! 2. It's the game's very first port since its original release and can be played in docked handheld and tabletop mode.
Take a look at the announcement trailer above and tell us if you'll be adding this one to your collection.
[source japanesenintendo.com]