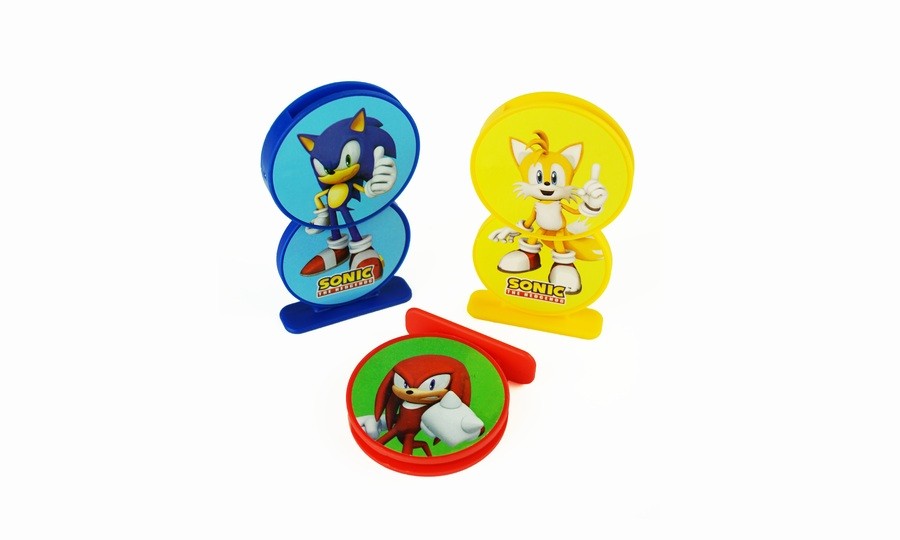 Sega of America has teamed up with Arby's Restaurants across the United States to offer an exclusive toy line based on its iconic video game series, Sonic the Hedgehog. These collectible disc toys include Sonic, Tails, Knuckles, Amy Rose, Dr. Eggman, Shadow, and Super Sonic, and will be offered in kids meals from 1st December until 29th February next year.
Here's what Ivo Gerscovich – chief brand officer of Sonic the Hedgehog and vice president of Sega of America – had to say about the partnership in the official press release:
We love working with partners who get us, and Arby's does. They've done a great job with the Game On Kids Meal to integrate content and encourage collectability. We look forward to delighting fans and new audiences via this program as Sonic races into a landmark year ahead!
Sega is also running an in-app promotion in its mobile title, Sonic Dash. If you download or update this game during the promotion, you'll receive 50 red star rings to unlock additional in-game content, such as characters and items.
Will you be rushing into your nearest Arby's to pick up one of these kids meals? Comment down below.