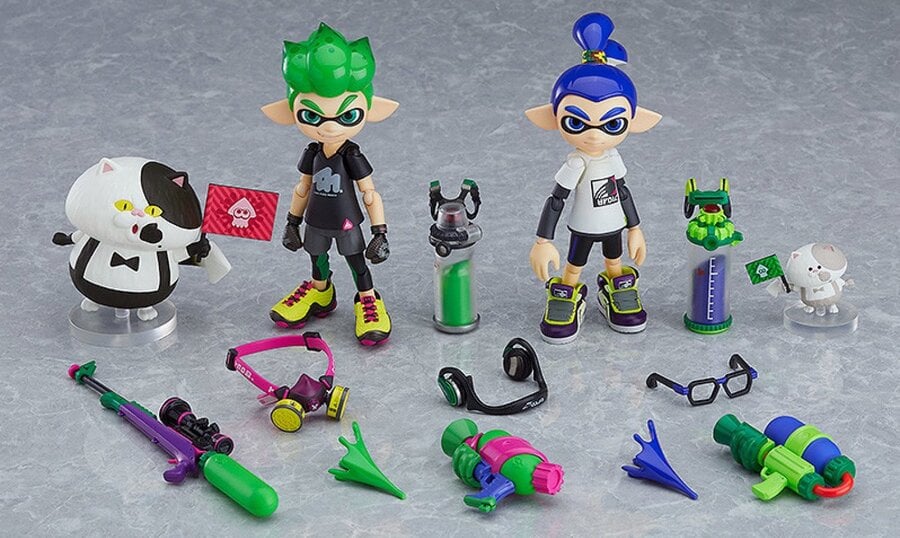 Japanese toymaker figma has announced some new Splatoon figures for 2020, and they're looking insanely good.
A new 'DX' double pack – which contains two Inkling Boys, Judd and Li'l Judd and a whole bunch of accessories – is available for pre-order now. This pack comes with Splattershot guns, a Splatterscope, Squidfin Hook Cans, a Painter's Mask, Retro Specs, ink splat effects, flags for Judd and Li'l Judd and stands to pose the figures on. Phew! The only catch is that they're not out until June next year.
If that's a little too rich for your blood, then you can pick up the Inkling Boy or Inkling Girl on their own for a lower price. The latter is available now, while the former launches alongside the double pack in June 2020.
The double pack will cost ¥13,800, while the single Inkling Boy is ¥6,800. An existing DX double-pack with two Inkling Girls is also available now. We're drowning in Splatoon figmas, and we love it.
If you place your order using the links below and enter the discount code NLIFE at checkout, you'll get 5% off the total.