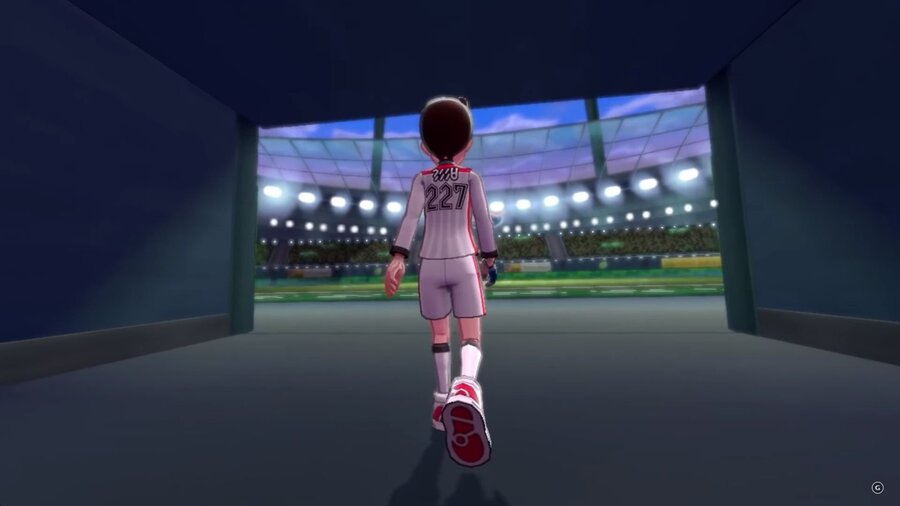 Earlier this week, we found out Pokémon Sword and Shield would include a "whopping" 18 Gyms, split across 'Major' and 'Minor' leagues in a Game Informer cover story.
Although we already knew different Gyms would appear depending on which version of the game you were playing, The Pokémon Company International has now issued a statement – similar to the one released on behalf of Junichi Masuda about "cut" pocket monsters – to further clarify the Gym structure in the new entries.
Both versions will still offer a "traditional Gym Challenge experience" featuring eight Gyms, eight badges to collect and eight Gym Leaders to defeat. All of these Gyms are part of the Major League. It's also explained how there are still "18 different types of Gyms that exist in Galar" and contribute to the background setting of each game. Below is the full statement:
In the Galar region, Pokémon Gym Battles are popular sporting events, and the 18 different types of Gyms that exist in Galar contribute to the background setting of the story in Pokémon Sword and Pokémon Shield. In each game, Trainers must collect eight Gym Badges to complete the Gym Challenge and earn the opportunity to participate in the Champion Cup.
Over the course of the main story, Trainers will challenge eight Gyms, which are all in the Major League. Which Gyms appear in the Major League and Minor League will differ between Pokémon Sword and Pokémon Shield. For example, depending on the version of the game, Trainers will be able to challenge different Gym Leaders, such as Bea or Allister.

Each version will have eight Gyms and eight Gym Leaders that Trainers can battle for a traditional Gym Challenge experience that fans have enjoyed throughout the Pokémon video game series.
What your thoughts about all of this? Leave a comment below.
[source gameinformer.com]