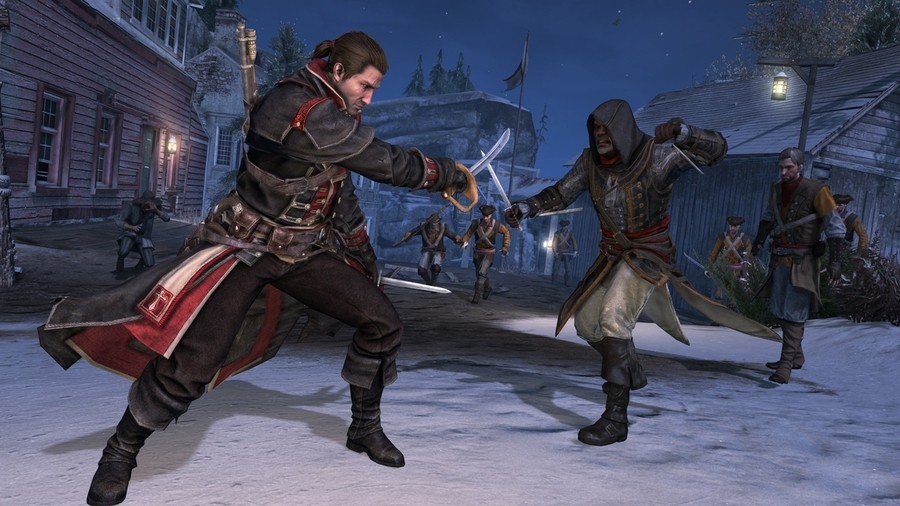 Yesterday, a listing over on Amazon Spain seemingly revealed the European physical version of Assassin's Creed: The Rebel Collection (comprised of Assassin's Creed IV: Black Flag and Assassin's Creed Rogue) would require users to download the second game.
While we await a more official confirmation about how exactly this two-in-one physical release will be handled in this region, a ResetEra user known as 'olobolger' reached out to Ubisoft Support on Amazon and asked if the situation would be the same for the North American physical release of The Rebel Collection.
In response, they were told by a representative that both games would be on one cartridge. Here's a screenshot of the exchange (click/tap to enlarge):
The user was prompted to ask this question when noticing how Amazon still listed the "previous cover" in this particular region:
As they still have the previous cover without the partial download info banner, I went to the Amazon.com listing and directly asked if both games are on [cartridge]. I was expecting a generic answer (This is a [cartridge] version or something along those lines) or no response at all.
For anyone doubting the authenticity of the reply on Amazon, it's labeled "manufacturer" – meaning a verified representative has answered the question.
What do you think about the above response on Amazon? Share your thoughts below.
[source gonintendo.com]