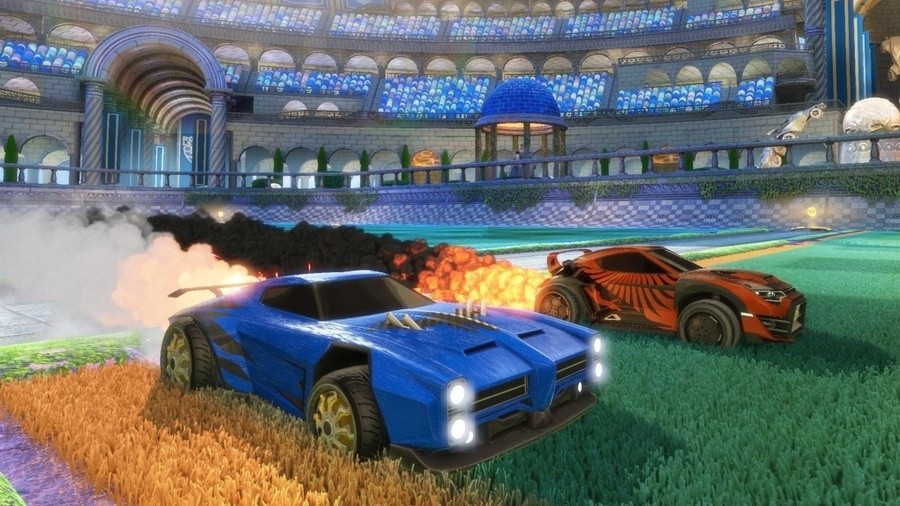 In its latest news post, Psyonix has revealed it will be adding the original DLC packs to the base version of Rocket League at no additional cost. This includes Supersonic Fury, Revenge of the Battle-Cars, and the Chaos Run DLC pack.
Following an update before the end of the year, everything included in the Supersonic Fury, Revenge of the Battle-Cars, and Chaos Run DLC Packs will be automatically available for all Rocket League owners. In other words, all owners of Rocket League will also have access to Dominus, Takumi, Scarab, Zippy, Ripper, and Grog.
As a result of this, the three DLCs will no longer be available for purchase. The Rocket League Game of the Year Edition will also no longer be available because it includes these three DLCs. If you purchased this content after 1st October 2019, you'll be eligible for a refund through your respective platform (in this case the Switch).
Psyonix also confirmed the next Frosty Fest would take place this December. It'll start in the middle of the month and run through until the new year.
Did you previously purchase this content? Are you glad to hear it's being added to the base game? Tell us below.
[source rocketleague.com]