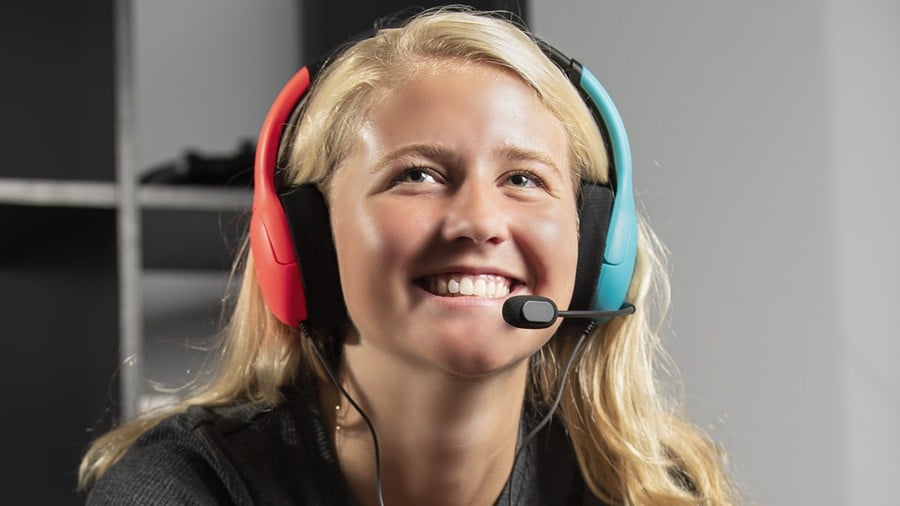 Gaming accessory maker PDP is back at it again, this time launching a new headset design with Nintendo Switch fans specifically in mind.
The new product is a redesign of its LVL40 Wired Stereo Headset, which is said to have been "designed over years of conversations with PDP's passionate gaming customers". Of course, the neon red/neon blue design is aiming to work nicely alongside your neon Switch Joy-Con, but it comes with other features, too:
Lightweight build for comfort during even the longest play sessions.
Comfortable and breathable ear cushions that help players stay cool and prevent fatigue.
Gamers can keep their eyes on their game and make quick audio adjustments with the on-ear volume controls, and hear their enemies before they see them with two powerful 40mm audio drivers
Flexible, noise-cancelling gooseneck microphone, with Quick Flip Mute, which silences the microphone when the mic boom is flipped up.
It'll be releasing on 8th November, but you can already get a pre-order in for $29.99 if you're interested.
PDP also recently revealed its Afterglow Deluxe+ Audio Wired Controller for Switch, which is compatible with the new headset and puts on a light show as you play using LED bulbs.
Are you a fan of the design? Or did you opt for the grey Joy-Con version of the Switch when it first arrived on the scene? Let us know in the comments.