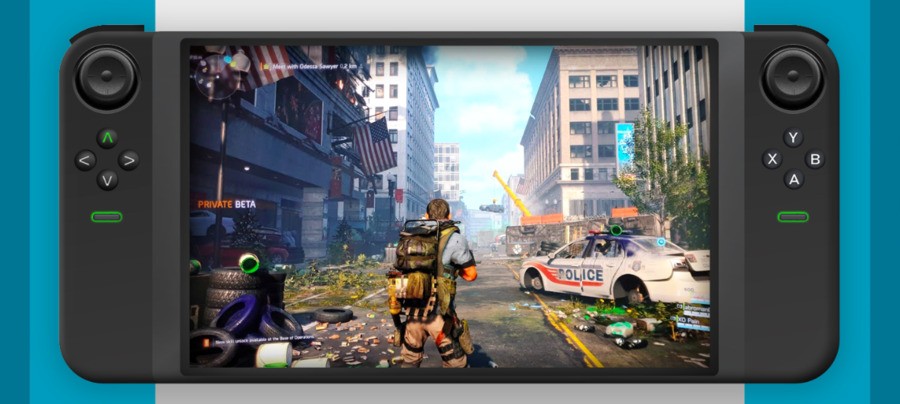 Gaming-focused hardware maker Razer has made a name for itself with its range of computer, tablet and smartphone devices, and it would appear the company is about to release a product which takes inspiration from the Nintendo Switch.
The Singapore-based firm filed a patent for a 'gaming controller for mobile device and method of operating a gaming controller' on 5th March this year. The same patent was applied for in America on 1st August 2019 in the World Intellectual Property Office, and details a gaming system with a tablet-like form factor. Alongside a large screen, there are two thin controllers which attach magnetically to the sides. While there are subtle differences in the control arrangement, there are four face buttons on each controller, along with an analogue stick and two shoulder buttons.
The patent calls these 'Razer Edge Gamepad Controllers', which is a reference to the Razer Edge Pro from 2013; a powerful, Windows-based tablet that could be used with an optional 'Edge Gamepad' control device. However, this older model did not feature separate detachable controllers, but a single ring-like control system into which the tablet was inserted. It would appear this fresh patent is an update on this concept.
Could this be a rival to the Switch? That's probably unlikely, given that Razer's products usually skew towards to the top end of the PC gaming market. If this new device is anything like the original Razer Edge, then expect a price point much higher than that of the Switch and Switch Lite.
We'll no doubt know more at CES 2020, which takes place in January.
[source nl.letsgodigital.org]