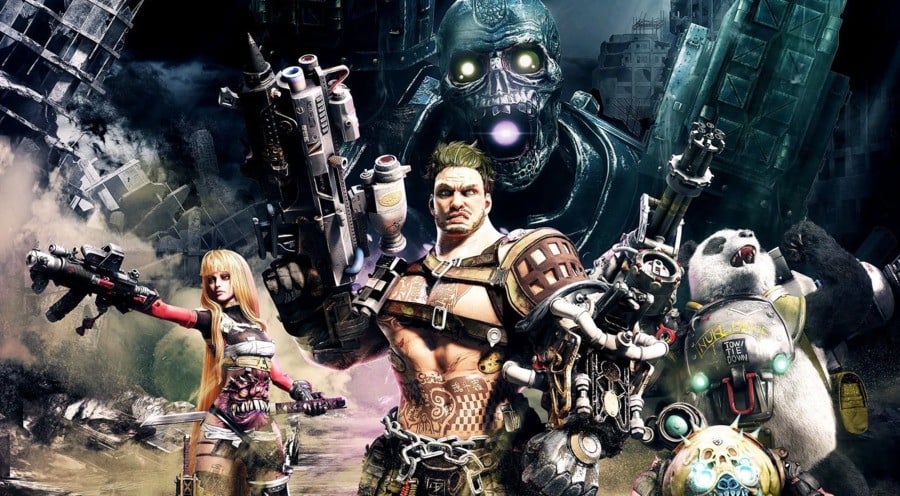 Contra: Rogue Corps hits Switch this week, after almost a decade away from the spotlight (2011's Hard Corps: Uprising is considered part of the series, despite not having 'Contra' in the title).
Contra legend Nobuya Nakazato is handling production duties on this sequel and has been part of the franchise since the days of Contra III: The Alien Wars. He conducted a few interviews at the recent Tokyo Game Show regarding the project, and spoke with Nintendo Everything about why it has taken so long for Contra to make a return:
It was very hard to kick off the project just because we needed to find the right kind of momentum and timing. Obviously I really wanted to make another Contra game. I've been really pushing – I just couldn't find the right push, and couldn't get approval for such a project to do it out of the blue.

Also, one of the difficult things is finding the right team to work on such a game, and even just the staff and resources we have at the time, but what really pushed forward with the project was… one of the things that was very memorable to me was working on Contra games, and I know the series well, and so I figured who else would be worthy to create the next Contra game? And that's why I wanted to contribute all of my talent and history on the series and make it come to life.
He also spoke to DualShockers about releasing a new Contra game in 2D – something he's open to, but if the approach is right:
Yeah, I love the old 2D games as well and I'd love to make new ones, but just modernizing the graphics, upgrading the graphics, and creating something new in them would not be the right way to do it, in my opinion. I'd have to come up with a new innovation and maybe change a bit of the genre and then I can start working on one of those.