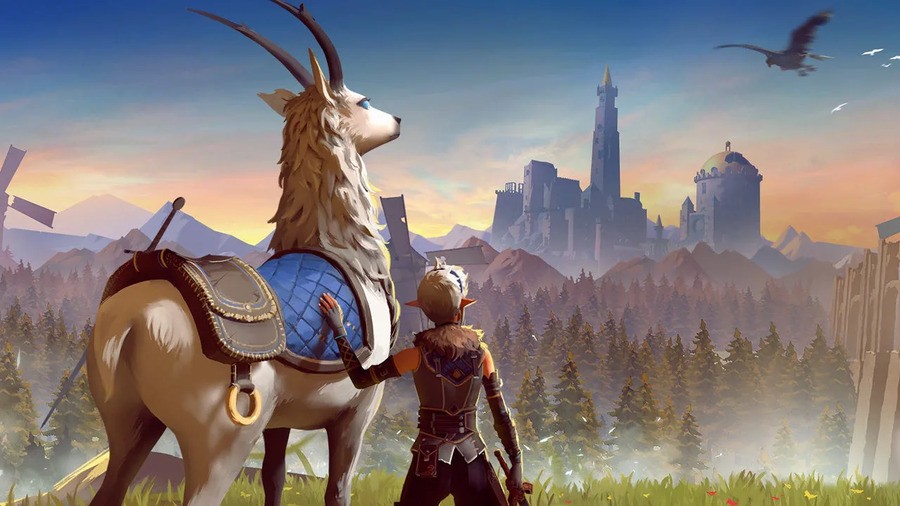 Releasing later this week on 29th August across multiple platforms, on the face of it, Decay of Logos draws plenty of parallels with something like The Legend of Zelda: Breath of the Wild. According to Amplify Creations, though, you'll discover a focus on narrative and a darkness that you might not be expecting.
That's not to say it's simply channelling Dark Souls, either. The game puts you in the shoes of a protagonist with vengeance on the mind following a particularly bleak introduction, but the development team seems keen to clarify that Decay of Logos offers a very different kind of experience despite the superficial similarities.
In this exclusive 'Making Of' video from the development studio, we discover more about the character of Ada, get a behind-the-scenes look at the genesis of the game and its three-and-a-half year journey to consoles. We also see how Amplify has sought to avoid 'hand-holding' and gives players the opportunity to discover the world's mysteries for themselves.
You may be waiting for our review of the game, but due to circumstances involving out-of-date review builds, it'll be a little while longer before that's ready. In the meantime enjoy the video above and keep an eye out for our verdict soon.
Are you looking forward to the release of Decay of Logos? Share your elk enthusiasm below with a little comment.