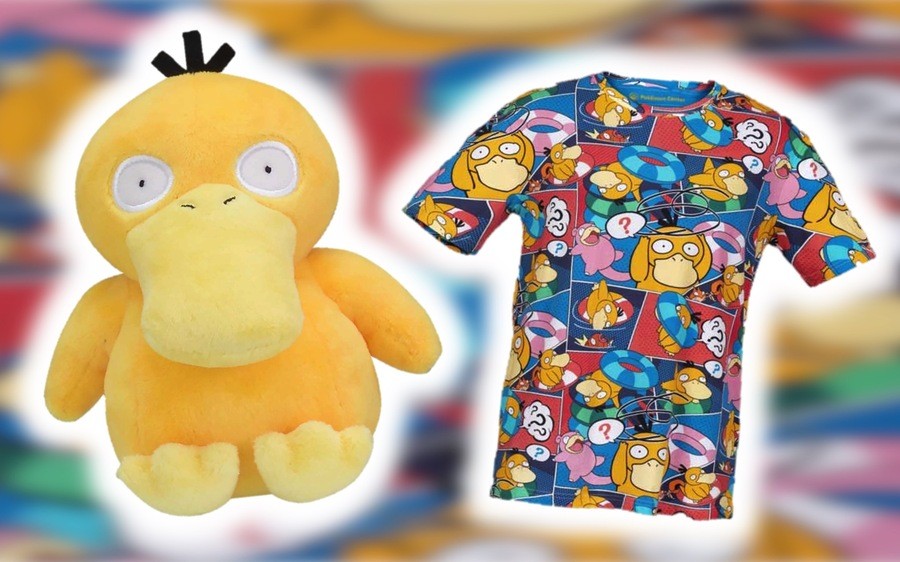 Forget 'Spring/Summer 2019' or whatever the mainstream fashion outlets are trying to sell to you; the Psyduck Bewildered Collection is absolutely where it's at.
The US Pokémon Center has introduced a new line of Psyduck merch with hoodies, t-shirts, backpacks and more. As you can probably imagine, they all feature Psyduck and its usual confused expression, easily making each product at least ten times better than it would have been without.
Here's a look at just some of the things you can get:
The Pokémon Center only ships to Continental U.S., Alaska, Hawaii, and Puerto Rico, but if you're lucky enough to live in any of these areas, you can go ahead and order your favourite products right now. Prices range from $10.99 for the plush toy to $54.99 for the varsity hoodie.
You've just gotta love Psyduck.
Let us know if you'll be picking any of these up (or just share your passion for Psyduck) with a comment below.
[source pokemoncenter.com, via nintendowire.com]