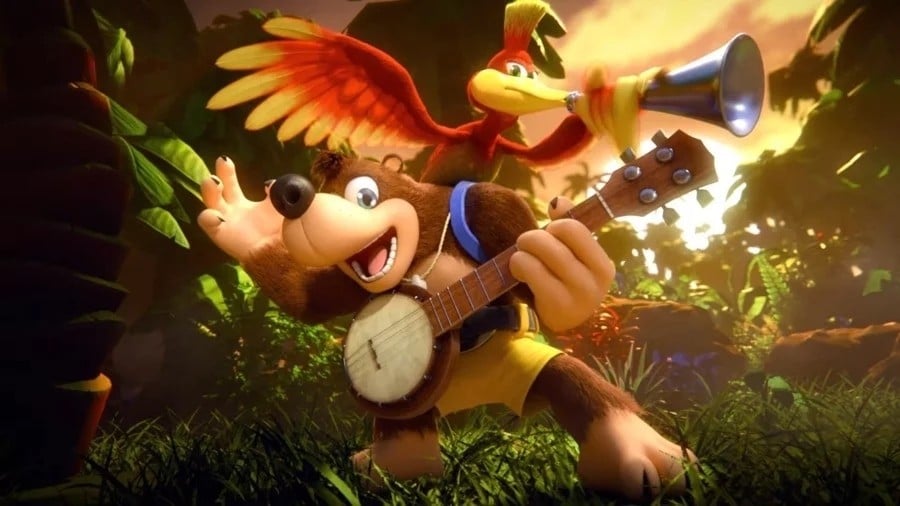 Around the time of E3 2019, when it was revealed Banjo-Kazooie would be added as a playable fighter in Super Smash Bros. Ultimate, the composer of the bear and bird's original Nintendo 64 outing spoke with VGC about the possibility of a new entry in the series.
In a more recent interview with the same website, the one and only Grant Kirkhope has now reiterated his previous comments, saying how he's unsure if there is a market for such a game and noting how Rare is "super busy" with Sea of Thieves right now:
"My honest opinion is I don't know if they'll ever be a new Banjo. It's easy to go, 'look at these numbers', but it might be a drop in the ocean for Xbox.
"Is there a market for it? I just don't know. I would think that Rare probably doesn't have the appetite for it. They're super busy with Sea of Thieves and that's a gigantic game: it's going to take the whole studio to keep making content for that."
He went onto say how maybe the reception to Banjo's Smash reveal at E3 made Microsoft think about it, but couldn't say any more as he has no connection with the final decision.
"Maybe the E3 reception has made Microsoft think about it. But the trouble is, if I say anything more definitive than that then the fans will think I'm in the know! When really, I'm just a composer."
Kirkhope also restated how a new Banjo game would essentially be up to a new studio, as there's no chance of the original team getting back together.
"Rare need to find somebody like that who gets the game, who really loves it, gets the humour, comes up with a great plot and then kicks on.
"They would need to find an external studio who really cares about the project and wants to do it, like they did with Killer Instinct and also similar to how Ubisoft Milan did a great job with Mario + Rabbids."
Would you like to see a new Banjo-Kazooie game? Tell us down below.
[source videogameschronicle.com]