Bloodstained: Ritual of the Night has been treated to its very own launch trailer - it releases on PS4, PC and Xbox One today - bringing the hype ahead of its release on Switch next week and giving us a look at Shovel Knight in action.
Things begin with game creator Koji Igarashi seemingly torturing a Konami executive which - we'll be honest - wasn't something we expected to see when we first woke up this morning. It talks of the 13 free pieces of DLC (which we've detailed below), mentions that the game will be twice as big as Igarashi's last game, and even goes on to show Shovel Knight in action as a future playable character.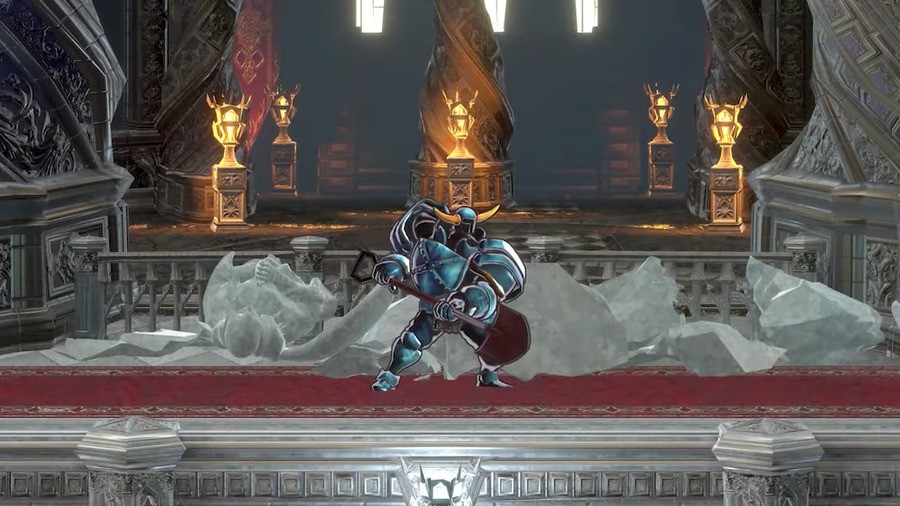 As promised, here's a quick look at the game's free DLC:
Available at launch:
- New Game Plus
- 8bit Level
- Nightmare Difficulty
- Pure Miriam Set
- Boss Rush Mode
- Speed Run Mode

After launch (no specific dates set):
- Co-op & Vs.
- Local and online multiplayer
- Roguelike dungeon
- 2 extra playable characters
- Chaos Mode
- Classic Mode
- Boss Revenge Mode
The video's description also confirms that the game will have alternate endings; crafting, cooking, upgrading and hundreds of weapons, spells, gear and cosmetics; and an all-star cast including David Hayter of Metal Gear game.
Will you be getting this one when it launches on Switch on 25th June? Let us know down below.
[source youtube.com]