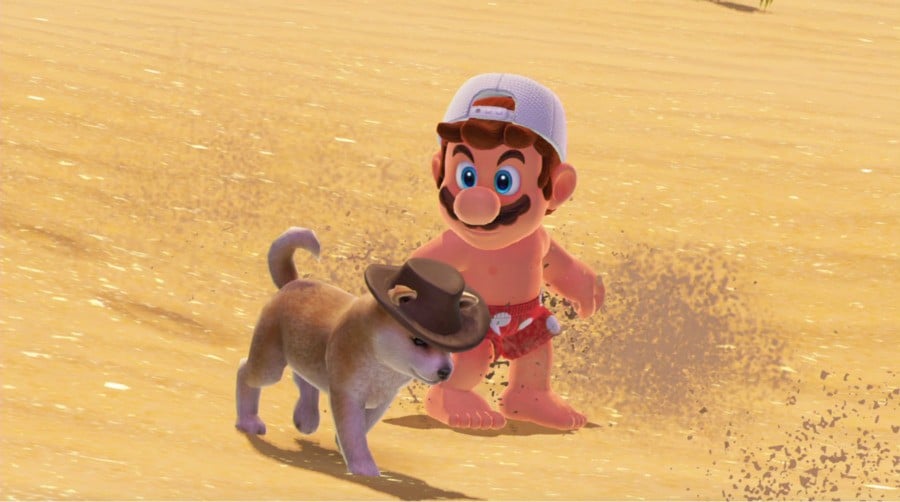 Remember the wonderful little good boy in Super Mario Odyssey? The one that ran around and played with you at the beach? Of course you do.
Well, as it turns out, this very dog was actually already a famous Nintendo star, likely explaining its talent and confidence on screen when playing fetch with Cappy and digging up treasure. The dog is a Shiba Inu and the model used in Super Mario Odyssey actually appears to have originated from Nintendo 3DS title, Nintendogs + Cats.
The revelation was discovered and shared online by Twitter user @CometMedal; they show two renders of the dog, one from Odyssey and one from Nintendogs, and they certainly do look to be one and the same.
It appears to have received a bit of an HD makeover for its Nintendo Switch debut - money and fame really do go a long way, huh?
Well, you learn something new every day.
[source twitter.com]