Warner Bros. Interactive Entertainment has today released another Shazam! level pack for LEGO DC Super-Villains, providing a second dose of content based on the new movie.
Both downloadable packs add new levels and DC characters inspired by the film and are part of the Season Pass (which you can pick up for $14.99 if you don't already own it). This new second pack adds the villainous Dr. Sivana as well as the entire Shazam family; we've got the full details for you below:
The SHAZAM! Movie Level Packs 1 and 2 offer players the chance to master the powers of favorite characters based on the Shazam! film including Billy Batson and Freddy Freeman who can transform into their Super Hero Shazam form, and unlock four characters embodying the sins of man unleashed by Dr. Sivana including Gluttony, Wrath, Pride, and Envy.
The second pack adds villainous, Dr. Sivana, and the entire Shazam family to help you defeat him including Pedro, Eugene, Darla, and Mary, alongside the powerful, Wizard Shazam. Both packs expand the main game's already large roster of over 150 iconic DC characters.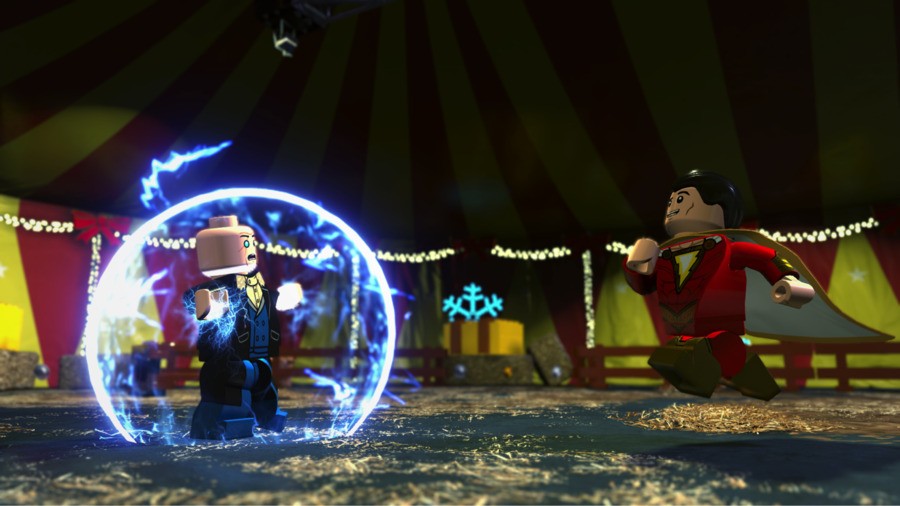 If you'd rather purchase the Shazam! Movie Level Packs without getting a Season Pass, they can now both be purchased together in a bundle for $5.99.
Have you seen Shazam!? Will you be tucking into this new LEGO content? Tell us below.