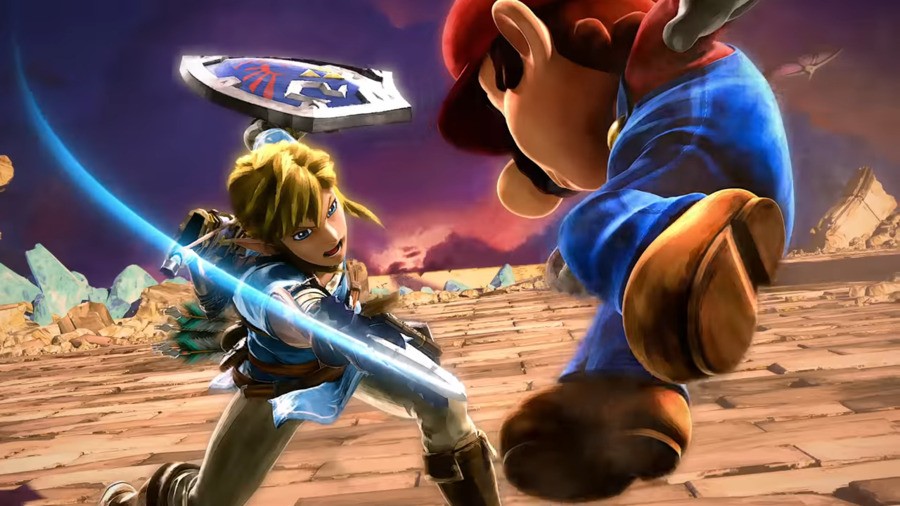 If you're a fan of Super Smash Bros. Ultimate and want to see the game be played at a ridiculously furious skill level, you might want to tune in to the European finals next month.
Teams from all over Europe have been splatting and smashing their way to victory recently; the Splatoon 2 European champions have already been decided, but soon it's Smash Ultimate's turn. Teams are competing for glory in the snappily titled 'Super Smash Bros. Ultimate European Smash Ball Team Cup 2019', which is set to take place at Amsterdam's Beurs van Berlage on 4th and 5th of May.
Competitions are being held all over Europe as we speak, with teams from a number of different countries qualifying for the event. The overall winner at the final next month will go on to compete in the World Championships in Los Angeles this June.
Tickets for the Amsterdam event will be available soon, but for those who can't travel to the event, the whole thing will be livestreamed on Nintendo's Twitch and YouTube channels. If you're interested, Nintendo has already released the ruleset for finals:
To determine the European Super Smash Bros. Ultimate champions in Amsterdam, qualified teams will be split into 4 groups of 3 teams, with the top 2 teams of each group moving on to the quarter-finals stage.

The winners in group, quarter- and semi-finals will be decided by a best-of-five set, featuring these matches:
Match 1: 2v2
Match 2: 1v1 Smashdown
Match 3: 1v1 Smashdown*
Match 4: 1v1 Smashdown*
Match 5: 3v3 Squad Strike

*Characters picked in previous rounds of Smashdown will not be available
All 3 members of each team must participate in at least one of the first 3 matches of the Set. In the Grand Final, matches 1 – 4 will be best of three. For full details on the ruleset, please refer to the official tournament rules.
WIll you be tuning in? Do you perhaps play at a competitive level yourself? Let us know below.