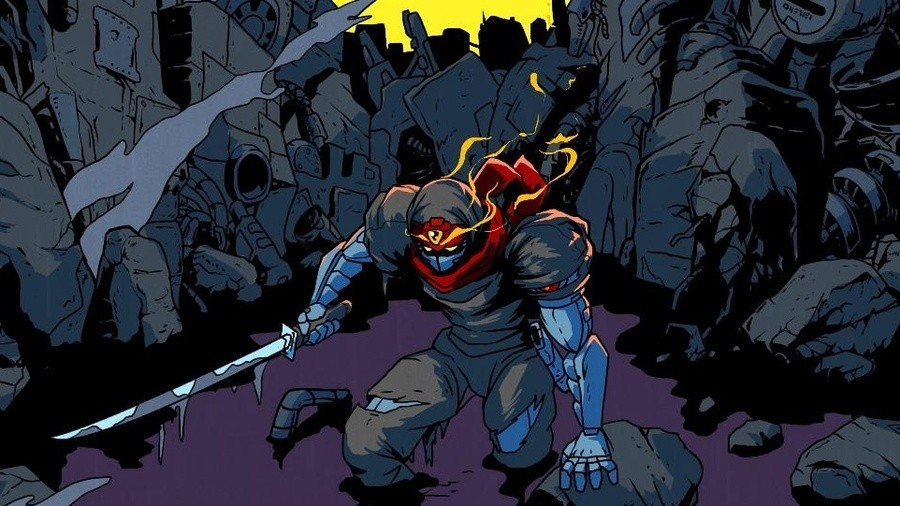 After a teaser earlier this month, Yacht Club Games has now revealed it is publishing the 8-bit ninja action platformer Cyber Shadow on multiple platforms, including the Nintendo Switch. The game has been developed over the past decade by Aarne Hunziker from Mechanical Head Studios and has been polished up under the watchful eye of the Shovel Knight developer.
Here's an official description of the story:
The world has been taken over by synthetic lifeforms. A desperate plea for help sets Shadow on a journey to uncover what started the path to perpetual ruin. Slash through the techno hordes, leap past traps, and nimbly navigate the ruins of Mekacity.

Only you can unlock the secrets to your clan's ancient powers in Cyber Shadow, the quintessential Ninja Action game.
For most parts, you'll spend the majority of your time dashing, slicing and leaping through masterfully designed levels, filled with sharply honed ninja platforming action and more than a dozen apocalyptic bosses. As you rescue your clan you'll unlock ninjutsu skills and abilities while uncovering plenty of secrets.
This is all supported by lovely hand-crafted sprites, a detailed pixel aesthetic, perfect controls and a pulse-pounding soundtrack by Enrique Martin and produced by Jake Kaufman. A release date has not yet been determined, but when it does arrive it will be priced at $14.99.
Is this the ninja game you've been waiting for? Tell us down in the comments.
[source twitter.com]