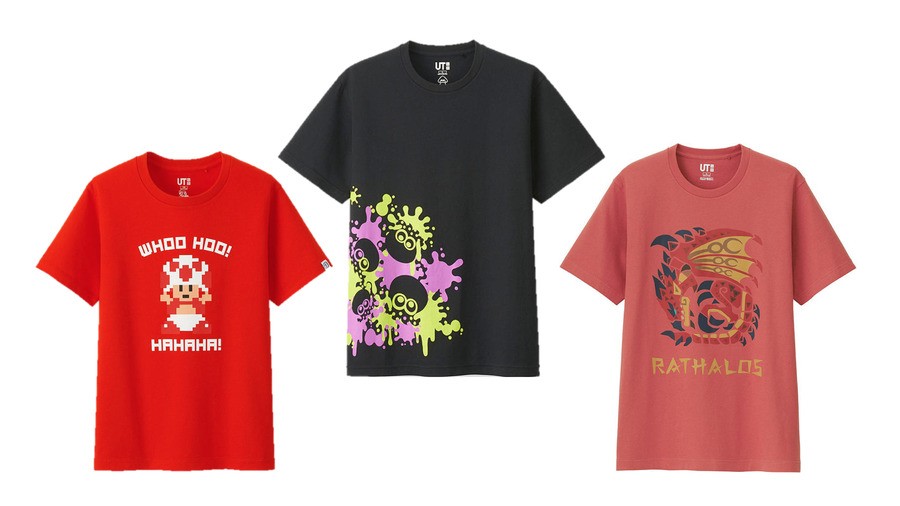 Earlier this year, we shared the news that clothing retailer Uniqlo was set to launch new Mario and Splatoon series t-shirts this April in Japan. Well, the great news is that these collections are also being released in the west along with some other game franchises which may just tickle your fancy.
The designs are all set to be released as part of Uniqlo's upcoming spring/summer season; most franchises feature just adult designs, but the Mario collection has a children's line and shirts designed for both men and women individually. Joining Mario and Splatoon are the likes of Monster Hunter, Street Fighter, and Mobile Suit Gundam; we've got a few teaser images of just some of the shirts for you below.
Mario (Kids)
Splatoon (Adults)
Monster Hunter (Adults)
Street Fighter (Adults)
As you can see, kids prices are set at $9.90, with adult prices universally set at $14.90. The various collections are launching throughout March, April, and May - make sure to visit the site to have a look at all of the designs (you'll need to click on the 'Game/Manga/Anime' section).
Do any of the designs take your fancy? Will you be popping back to pick one up when they launch? Tell us below.