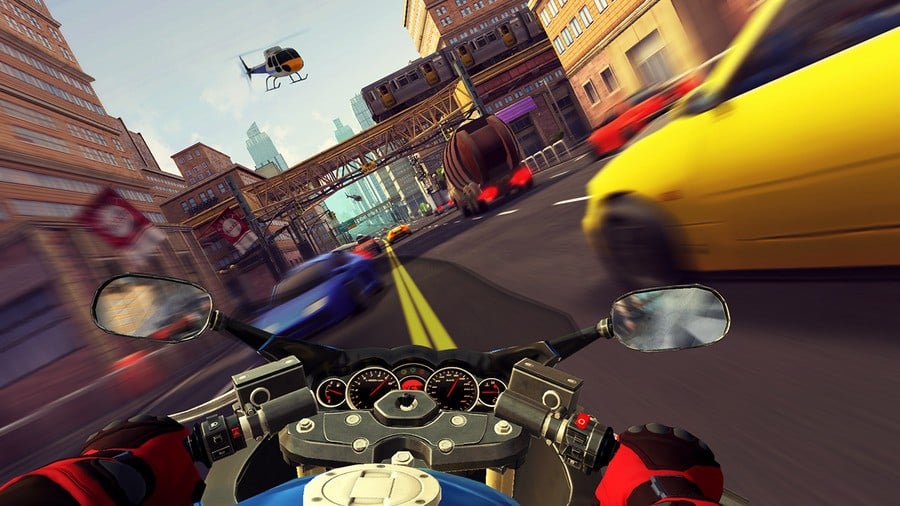 Baltoro Games has revealed that it has been working on Moto Rush GT for the Nintendo Switch, a racer which is set to include support for Nintendo Labo's Toy-Con Motorbike.
The team describes the game as "a well-polished, dynamic and fast-paced racer aimed at both adults and kids", with multiple game modes and bikes on offer for your enjoyment. As well as being inspired by games like Horizon Chase Turbo, Out Run, and Traffic Rider, the game has been born thanks to the studio's love for Nintendo's Labo kits, no doubt explaining why support for the Toy-Con has been included.
We don't have any gameplay footage to share with you just yet, unfortunately, but we do have this feature list to give you some more info:
- Over 100 levels!
- 12 bikes that can be customized, changed and recolored!
- Endless racing experience!
- Optional Nintendo Toy-Con support – play with your LABO!
- 60fps and fast-paced gameplay!
- Race against time, ghost opponents or try various challenges!
- Tilt support – play by rotating your console!
- 4 different modes balanced for both adults and kids!
- Weather and day-night cycle effects: night, rain and storms!
- Inspired by arcade culture games and six-generation era racers!
The game is scheduled to zoom onto the Switch this April, so make sure to keep an eye out for more news as we get closer to that release window.
Do you like the sound of this one? Would you like to use your Labo Toy-Con with more games? Tell us below.