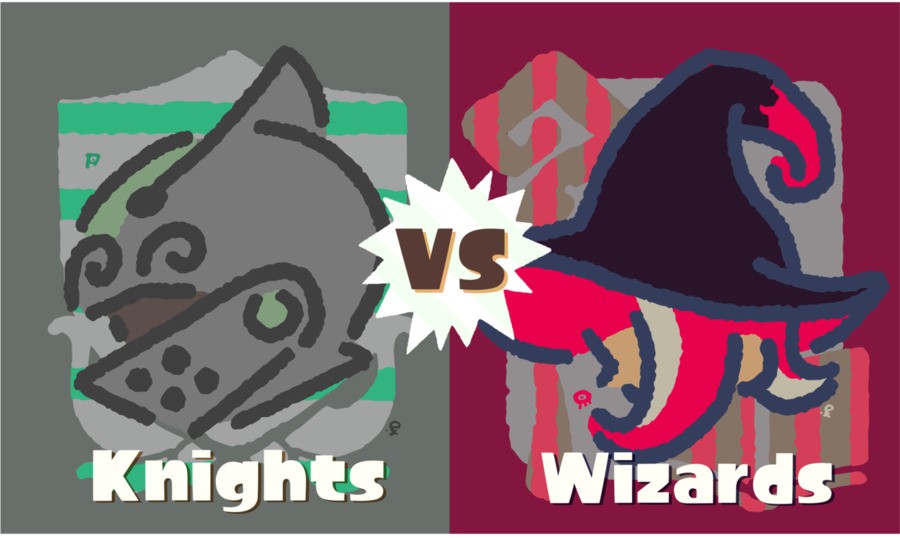 A brand new Splatfest is on the way to Splatoon 2, this time returning to the wonderful worldwide setup where all major regions face off in the same themed event. The theme in question? Knights vs Wizards.
The event will take place from 16th March to 17th March, lasting for exactly one day with times varying depending on your region (you'll be notified of the times for your area when logging on to the game). The Splatfest asks which of the two options you'd prefer to be.
In a nice touch, your usual Splatfest tee can become part of a full outfit for this particular event. If you have the correct shoes and headgear for either theme, and wear both of these alongside your shirt, the tee will change to complete the set. You can see this for yourself in the images below.
Incidentally, the game will also be updated to Version 4.5.0 this weekend. The update is expected to brings changes to some main, sub, and special weapons - as well as some changes to gear power - but will not include any new content.
Will you be taking part in the Splatfest? Let us know which side you'll be fighting for below.
[source twitter.com, via japanesenintendo.com]