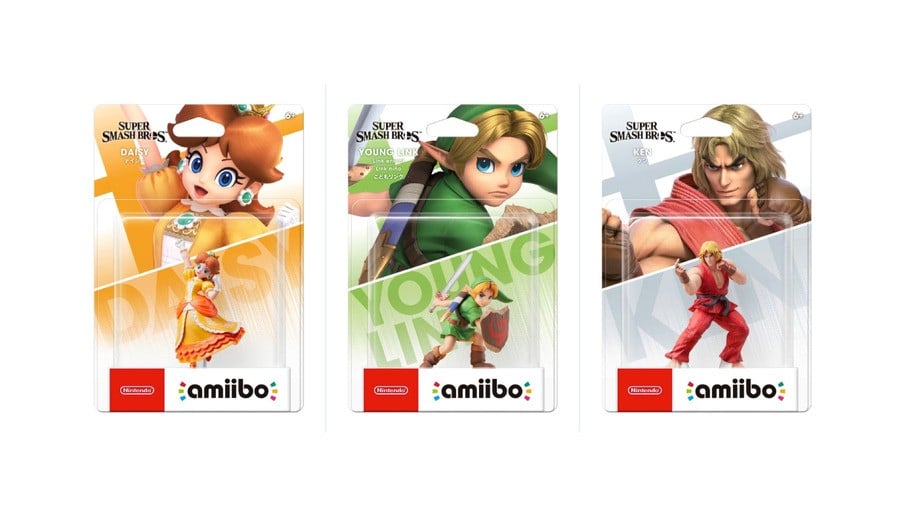 If you're hoping to gather a complete set of Super Smash Bros. amiibo, or perhaps you're just looking to pick up one or two of your favourites, you'll probably want to jump on these new pre-orders.
Ken, Young Link, and Daisy have all appeared on the Nintendo Official UK Store for the now-usual price of £12.99 each. All three are scheduled to release on 12th April, joining the roster as the 69th, 70th, and 71st amiibo in the collection.
Pre-orders are also live on Amazon and GAME for £12.99 and £14.99 respectively. You can find those pages right here in our pre-order guide, where we'll add any other deals we come across.
Will you be adding these beauties to your collection? Which one's your favourite? Let us know in the comments below.