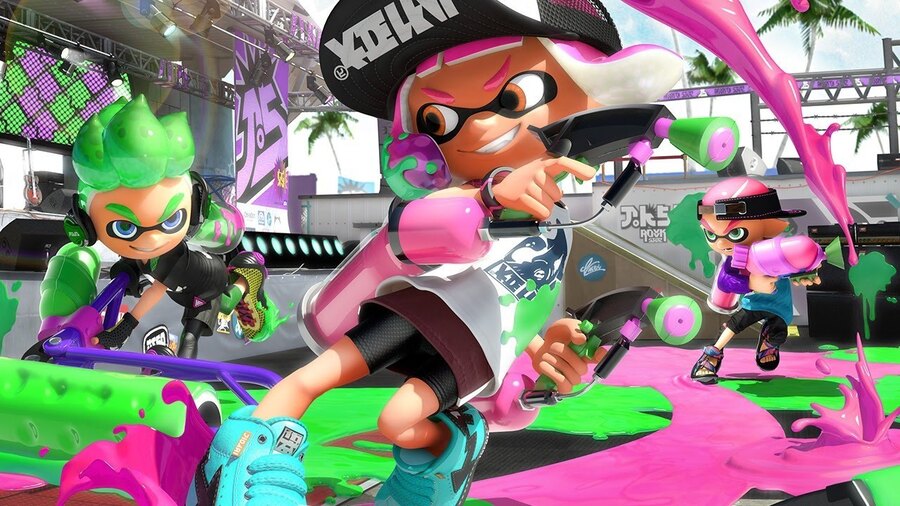 Nintendo has just released a demo for the hugely popular online shooter Splatoon 2, giving new Inklings a chance to dip their toe in the ink before they buy. That's not the only benefit, though, as you're about to find out.
The demo will allow players to jump into 4-on-4 Turf War battles, Salmon Run, League Battle, and Ranked Battle modes online with friends and other players who own the full game. If you've been wondering what all the fuss is about, this is a perfect opportunity to check out the gameplay, customisation options and more that have made the game such a success.
The demo is available to download from the Nintendo eShop as we speak and is scheduled to go live tomorrow; this means that you can download the demo ready in advance and jump into the action immediately when it fully kicks in.
Of course, you need an online subscription to play Splatoon 2 online, so Nintendo is also giving anyone who downloads the demo a seven day trial of the Switch Online service. You can use this trial even if you've already had a previous trial for the service - make sure to keep an eye on your email account for a code if you download the demo.
The demo will go live from 2pm GMT / 7am PT tomorrow for exactly one week (so until the same time on 25th March).
On top of all this, players who fall in love with the demo can pick up the full game from the eShop at 20% off in North America, or at 33% off in Europe - as long as you download it during the demo period. As an extra bonus, you'll even be able to transfer your demo progress over.
Have you been putting off a Splatoon 2 purchase? Will this demo finally make you take the plunge and see what it's all about? Let us know if you'll be giving it a go in the comments.