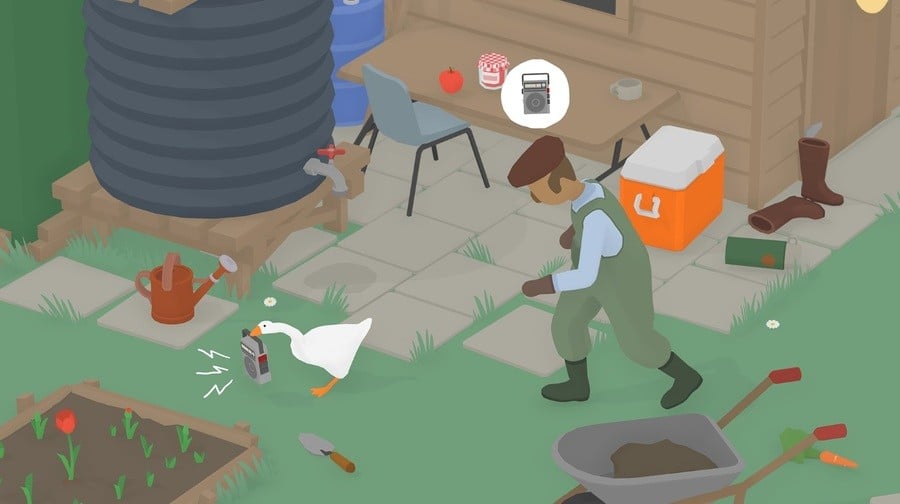 At the Nintendo Switch Nindies Summer Showcase last year, there was one game about a goose that captured everyone's hearts. Developed by the Melbourne-based Australian developer House House, Untitled Goose Game was originally due to arrive early on in 2019.
Unfortunately, in the latest update, this slapstick-stealth-sandbox style game has been pushed back until later in 2019. The developer broke the news via Twitter:
At this stage, we're not sure whether or not to blame this delay on the goose stealing the sign, but that's definitely what the developers are doing. If it is due to "circumstances beyond" its control, who knows what might have happened.
If you did miss the initial reveal in 2018, Untitled Goose Game is a title coming to the Switch eShop, where you take control of a goose on the loose in an unsuspecting village of innocent bystanders. You'll be waddling around town playing pranks, stealing hats and honking about.
So, how are you feeling about this delay? Are you happy to hold out until later on in 2019? Leave a comment below.
[via twitter.com]