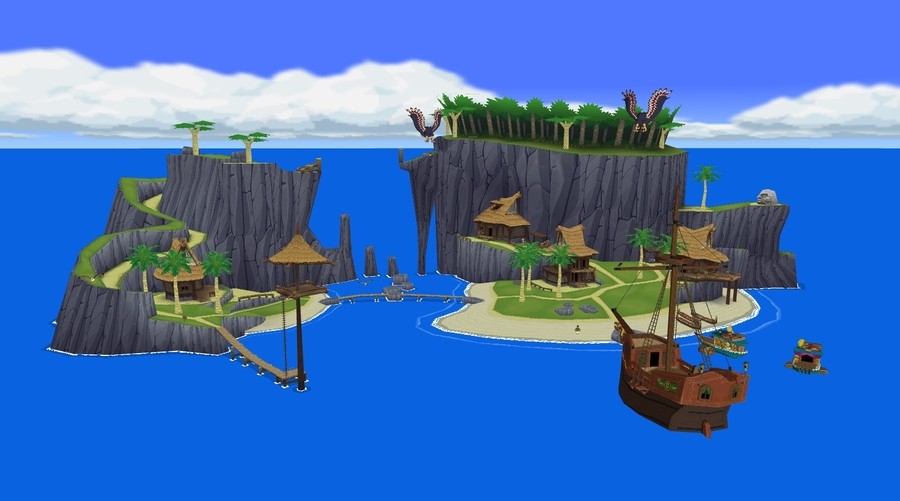 The noclip.website - not to be confused with the creators of the high-end game documentaries on YouTube - has been about since 2018. The site is committed to making datamined video game maps accessible to the general public through internet browsers. You may or may not have heard about it previously.
So far, a stack of Nintendo maps have been uploaded, covering multiple generations of hardware. You can view areas such as Outset Island from The Legend of Zelda: The Wind Waker on the GameCube or see what Luigi Circuit looks like from high in the sky in Mario Kart Wii. The site's name highlights the fact you can "fly" through each map, and not have to worry about any boundaries, as you travel through walls and floors.
Right now, there are about 30 maps to view. Each one is divided up into different segments and some maps even feature characters, enemies and items. You can also change the time of day on some. The website tool allows you to view textures and enable render hacks as well. Take a look at some of the maps below:
The 'other' section of the website has also uploaded a few extras, such as character animations and collision data:
Click here to check out the site.
Have you seen this website before? What maps are you most interested in exploring? Tell us down below.
[source dualshockers.com, via twitter.com]