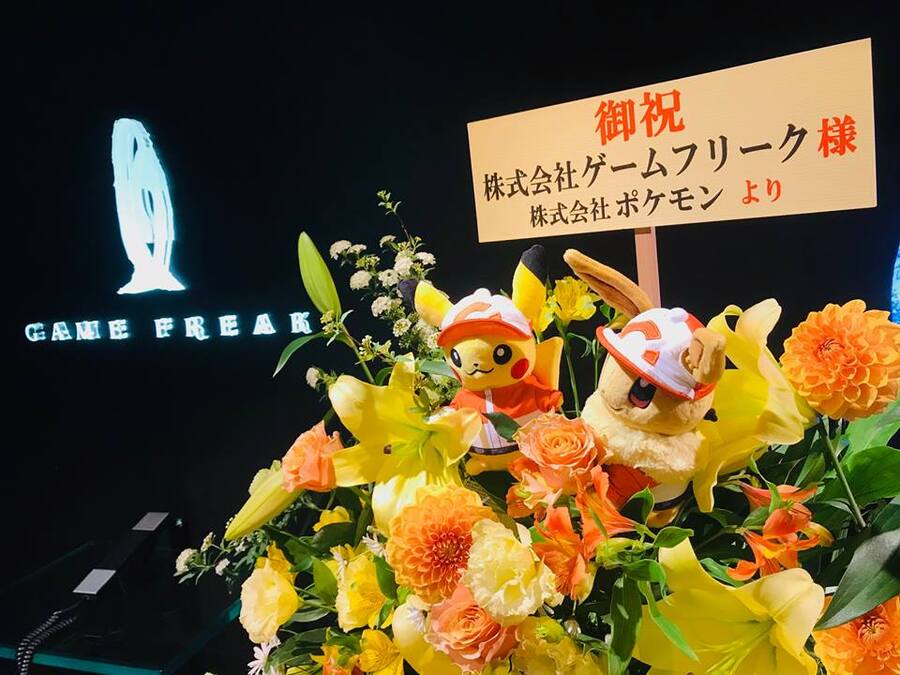 The reveal of Pokémon Sword and Shield for the Nintendo Switch also marks 23 years since the release of Red and Green on the Game Boy in Japan.
One company that's been along for the ride since the very beginning is Game Freak. Without it, who knows if the pocket monster franchise would have lasted for so long, or grown into the global phenomenon that it is today. In celebration of this special occasion, Game Freak took to social media (via Facebook), to share a photo of congratulatory flowers it received from The Pokémon Company.
NintendoSoup also translated Game Freak's message of thanks included in the post:
Today, February 27, 2019, marks 23 years since February 27, 1996, the day Pokemon Red and Green launched in Japan.
We as a company are deeply moved by this day, and are humbled by everyone's support. We truly thank you for your support.
Game Freak will continue to make enjoyable games that are fun for everyone. Please extend your greatest support to us!
If you missed it, Game Freak director, Junichi Masuda, hopped on Twitter to thank everyone for their continued support over the years. This was the tweet he shared, as translated by Source Gaming's Nick Mosier:
Congratulations to Game Freak and everyone else involved for making Pokémon such a success!
[source nintendosoup.com]