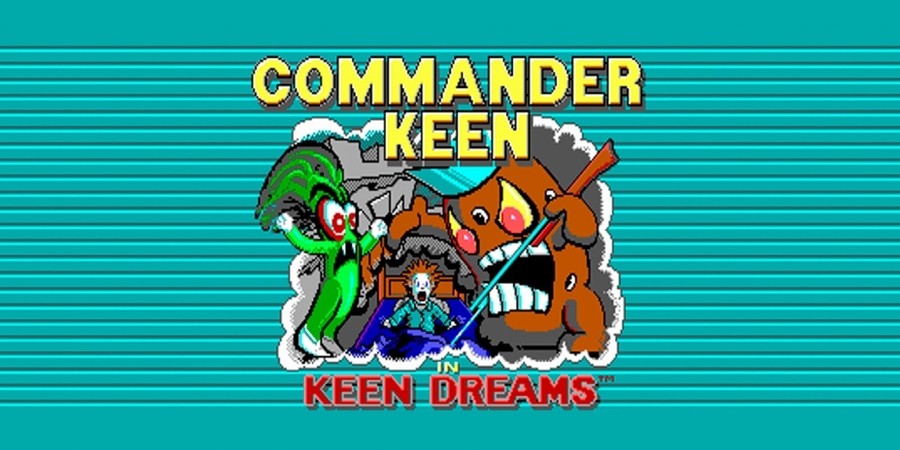 In case you missed it, Commander Keen in Keen Dreams has surprisingly appeared on the Switch eShop. The Nintendo port of the 1991 id Software MS-DOS game has been developed by Lone Wolf Technology.
In celebration, one of the game's creators - Tom Hall - chimed in on the Nintendo Switch Reddit and replied to a few comments wondering if more classic Commander Keen games would eventually be released or if a new one would ever happen.
Unfortunately, it's not Hall's decision to make, as it's up to id Software and its parent company Zenimax:
"Zenimax/id would have to. I would love to do a new Keen but don't have the rights."
When asked if he had any strings he could pull or contacts he could call on, this was his reply:
"Not really. Every letter to them has gotten a form letter response."
In 2013, Hall attempted to fund a 2D platform creation tool called Worlds of Wander which was intended to come bundled with a "spiritual sequel" to Commander Keen. In the end, the Kickstarter campaign didn't reach its goal.
As noted by PC Gamer, the only reason the second game has arrived on the Switch is because it's not currently owned by id Software or Zenimax. The title will set you back $9.99 in North America or £8.99 if you live in the UK.
Will you be downloading this retro side-scroller? Did you play it back in the day? Tell us below.
[via pcgamer.com, nintendo.co.uk]