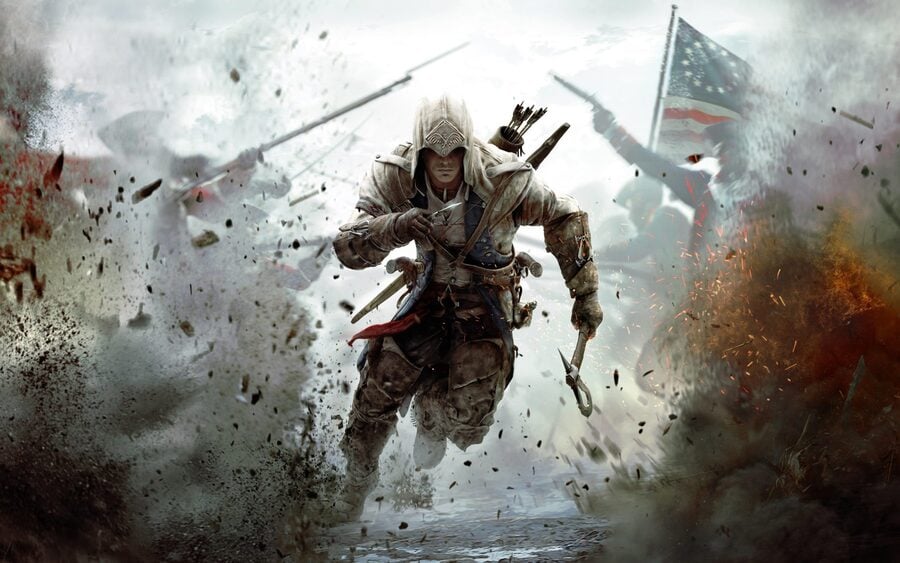 Ubisoft has today revealed an official release date for the upcoming Assassin's Creed III remaster, noting that the game will launch on 29th March. Sadly, despite the rumours, it would appear that Switch is missing out.
Towards the end of last month, we shared the news that multiple Czech retailers had started listing the game for Nintendo Switch, even going as far as sharing its box art. While no official confirmation had been given at the time, the box art - and Assassin's Creed Odyssey's recent cloud-based release in Japan - had us optimistic that the remaster might find it's way to Nintendo's console.
In an official press release today, though, the game has been confirmed for PlayStation 4, the Xbox One family of devices including Xbox One X, and Windows PC. There's no mention of Switch to be found.
From an official standpoint, then, any dreams of reliving the American Revolution on the go are now dead. The only potential glimmer of hope is the possibility that Nintendo may have asked Ubisoft to hold back a Switch announcement, ready for a surprise reveal in a theoretical future Nintendo Direct. To be absolutely clear, this is purely speculation on our part; it's impossible to know whether the game is secretly on the way or not.
Were you hoping to see Assassin's Creed III Remastered on Switch? Are you sad that it doesn't look likely now? Share your thoughts with us in the comments.