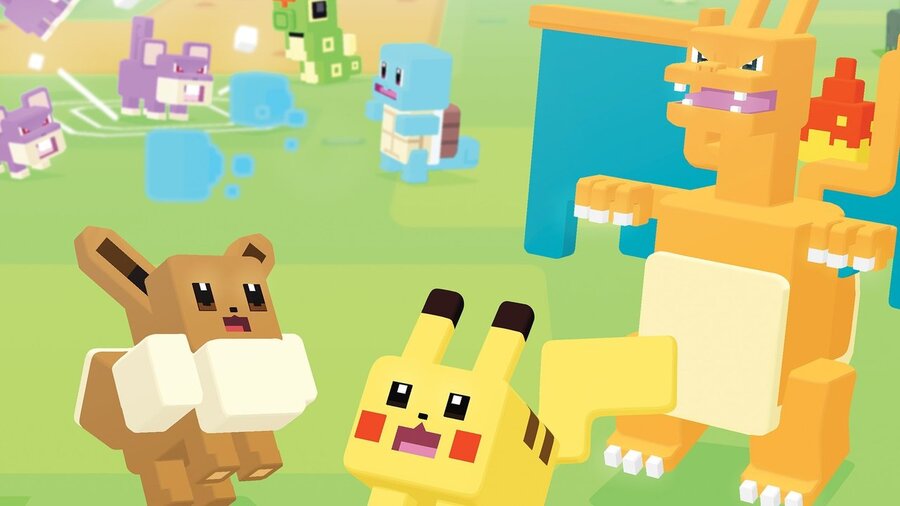 Just yesterday, it was revealed that smartphone and Nintendo Switch free-to-play title Pokémon Quest would be hitting iOS and Android in China. Unfortunately, though, it appears that things aren't off to the best of starts.
The game is just over three days away from launching in the region - a countdown clock is ticking away as we speak - and anyone interested in downloading it for themselves has been encouraged to sign up for notifications from NetEase (the tech company responsible for running the game there). One such notification has now been reportedly sent through to players, but the message included is actually a scam.
According to @chinesenintendo, the message directs potential players to a knock-off Pokémon title, with the text message translating as follows:
"[Pokémon] The Pokémon game you signed up for is open for an elite trial period! Enter now to get the time-limited Mewtwo! <URL> Reply T to unsubscribe"
Fans of Pokémon Quest have been discussing the scam online after one user, 副本君FlameBeam, shared the message on microblogging site Weibo. Alongside the understandable confusion, some are questioning NetEase's ability to protect its users.
Here's hoping that no more scams find their way to players as the game nears its launch!
[source twitter.com, via weibo.com]