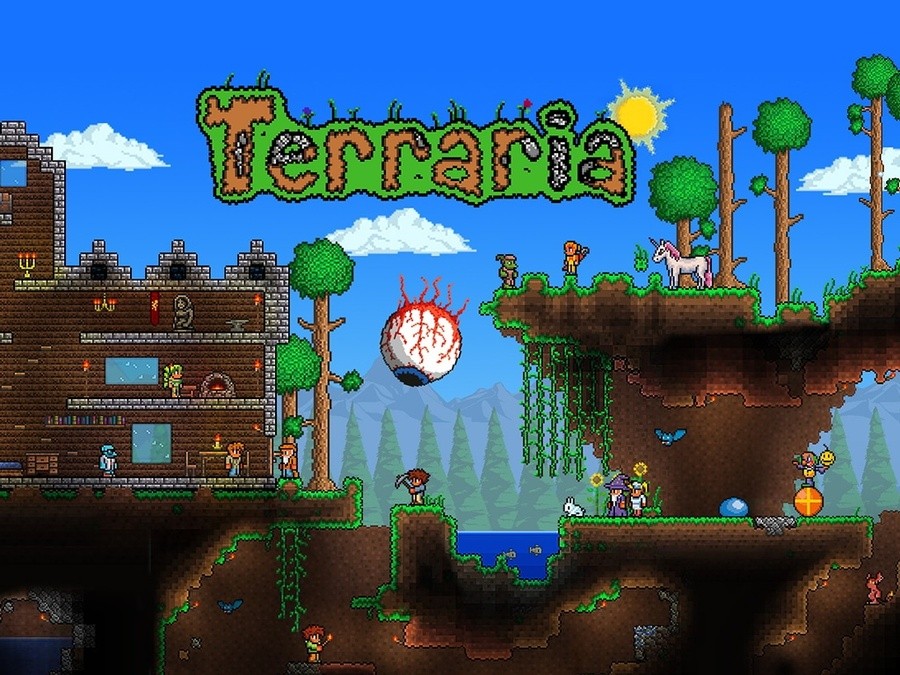 The release of Terraria on the Switch eShop is well overdue. After being confirmed for the platform last August, Pipeworks Studios has now hit a major milestone in the Switch port's development cycle. The alpha build has been sent to Re-Logic - the original developer - for review. Here's the full update posted on the Terraria forum:
The team at Pipeworks is happy to announce that we've hit a major milestone in Switch development. Our alpha build has been submitted for review, which means major gameplay systems are in-game and ready for Re-Logic to check out. Pipeworks will be focused on our beta milestone now which means bug fixes, polish, and addressing other feedback from both 505 Games & Re-Logic.

Expect Switch livestreams, feature showcases, and other forms of content to start appearing in your feeds as we get closer to beta.
The team is thrilled at the state of our alpha build and we can't wait to show you all the work that has been going on behind-the-scenes! It'll be worth the wait.
Terraria has drawn comparisons to Minecraft, but has definitely carved its own niche within the crafting genre over the years. Hopefully this latest developer update is an indication the Switch release - published by 505 Games - isn't too far off.
Is this a Switch release you're looking forward to playing? Have you tried it on a Nintendo system in the past? Tell us below.
[via reddit.com]