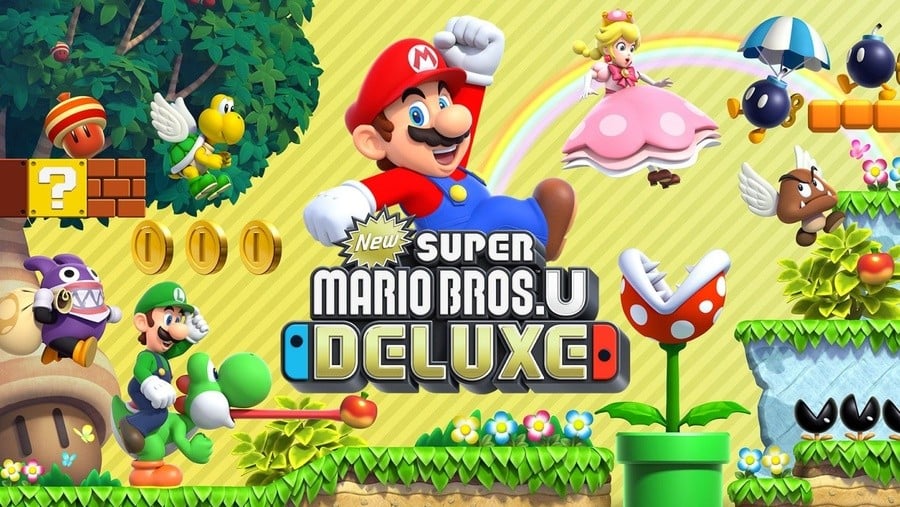 The upcoming New Super Mario Bros. U Deluxe has now been added to the Nintendo Switch eShop, revealing some interesting little nuggets of information surrounding Nintendo's next major release.
As you may already know, this game is set to launch on 11th January 2019 - just one month from today. With time flying by quicker than Luigi can sprint out of the most haunted of mansions, now wouldn't be a bad time to make sure you have enough space saved on your Switch console for Mario's next adventure.
The eShop listing reveals that the game will take up just 2.5GB of space on your system. Interestingly, that's around 100MB more than New Super Mario Bros. U and New Super Luigi U combined on Wii U (the two titles that are included as one in this new Deluxe package).
Elsewhere, the listing also confirms that the game will support Japanese, English, Spanish, French, German, Italian, Dutch, Portuguese, Russian, Korean, and Chinese languages, supports cloud save data (as long as you have an online subscription), and can unsurprisingly be played in all TV, handheld, and tabletop modes.
Will you be grabbing a copy of this one on your Switch? Would you be treating yourself to a physical copy regardless of its size? Let us know with a comment.