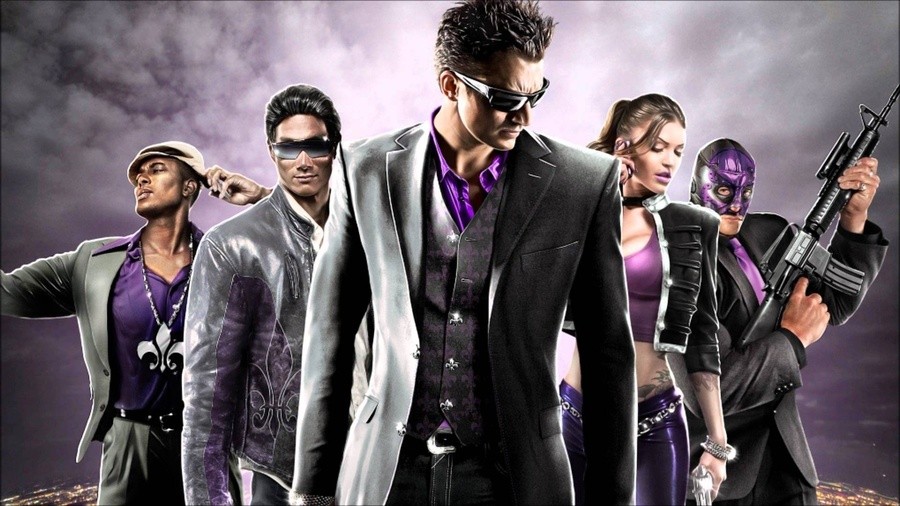 The Saints Row series has come under fire on a number of occasions in the past for its edgy gameplay containing violence, drugs and sexual references. While Rockstar's open world series Grand Theft Auto might be the more well-known of the two, make no mistake - this THQ published title is just as rebellious, with some entries in this series even being refused classification in certain parts of the world until they were altered and resubmit.
Earlier this year, during a surprise reveal at Gamescom 2018, Deep Silver confirmed Saints Row: The Third would be arriving on the Switch in 2019. While no exact date was dropped, we've got a minor update to share. Channelling its naughty history, the Switch version of the game will be known as Saints Row: The Third - The Full Package. Considering this is a game that loves to make lewd references, this is most definitely a play on words. Judging by the name, it will also include all of the game's download content, which was also labelled 'The Full Package' back in the day. The full title for the game was spotted on the Brazillian Advisory Rating website:
For the uninformed, Saints Row: The Third was originally released on the PlayStation 3, Xbox 360 and PC in 2011. This will be the first time the popular open-world series has appeared on a Nintendo system. In the game, you must lead the Third Street Saints gang in a turf war battle. The open world city design encourages chaos, much like the GTA series - with plenty of weapons and vehicles at your disposal.
Are you looking forward to the release of Saints Row: The Third when it arrives on the Switch sometime next year or were you hoping for one of the more recent entries in the series? Tell us below.
[source twitter.com, via t.co]