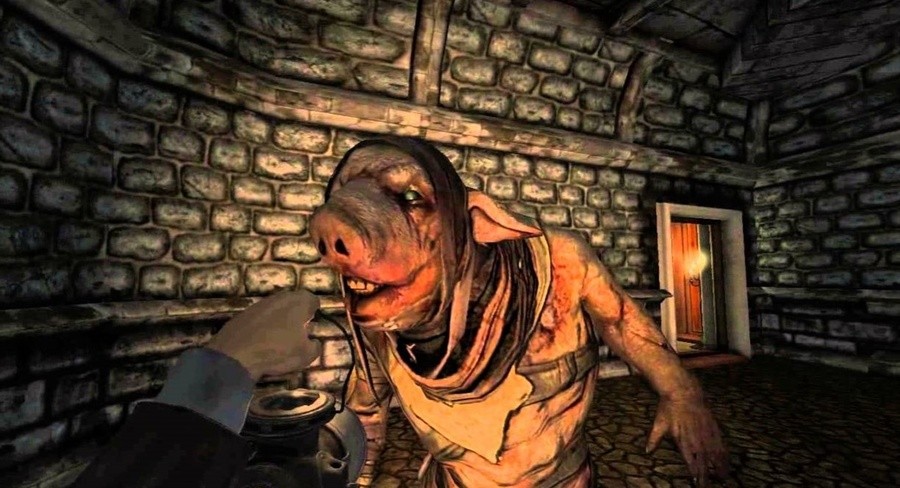 In February, Frictional Games - the developer behind the Amnesia Collection - said it was interested in creating a Switch port. Although nothing has been announced since then, a recent interview with GameSpot has revealed the developer is still hoping to bring its series to the Nintendo Switch.
Creative Director Thomas Grip said the team was looking into it, and that he would personally love to do a Switch version of the survival horror games:
I grew up with Nintendo being the big platform, so it's like, 'Wow, we're actually doing video games for real now if we can get it on Nintendo! And it would just be cool to get it on a handheld as well, because I think that should work for Amnesia and other games as well. We're looking into it and seeing what can be done. We're hoping--if everything goes as we hope--we hope we'll have it [on Switch].
The Amnesia games would no doubt be a great addition to the horror library on Nintendo Switch, which already includes games such as Layers of Fear: Legacy and the Outlast series. The Amnesia Collection is comprised of Amnesia: The Dark Descent and its expansion, along with the sequel A Machine for Pigs.

Would you like to see the Amnesia games make their way across to the Switch? Are you a fan of the horror genre. Tell us below.
[source gamespot.com]