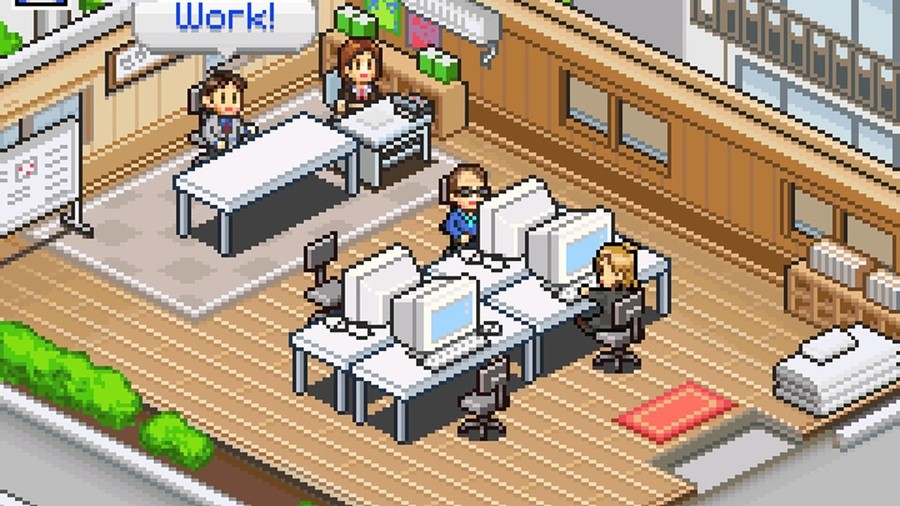 Two simulation games from Japanese developer Kairosoft are reportedly on the way to the Switch eShop. The first is the 2010 title Game Dev Story and the second is the 2011 follow-up Hot Springs Story. Both will be playable at the Tokyo Game Show later this month. There's currently no specific release date for either title. 
As the name implies, Game Dev Story allows you to manage your own video game company and make games, as you work your way from a small start-up studio to an industry success. Being a simulation, the title requires you to hire staff, control the overall direction and speed of development and make the necessary changes to ensure your company continues to grow. 
Hot Springs Story is about building your own resort while juggling the needs of customers. If you want more wealthy clientele, you'll need to impress the critics by enhancing your resort and managing staff at the same time. 
Game Dev Story started out as a title on Windows in 1997 and was eventually brought across to iOS and Android in 2010. Up until now, Hot Springs Story has been a mobile exclusive. Kairosoft began in 1996 and carved a niche in the games market with its small-sized simulation games.
Have you played a Kairosoft game before? Are you interested in more simulation games on your Switch? Tell us below.
[source nintendo-insider.com]