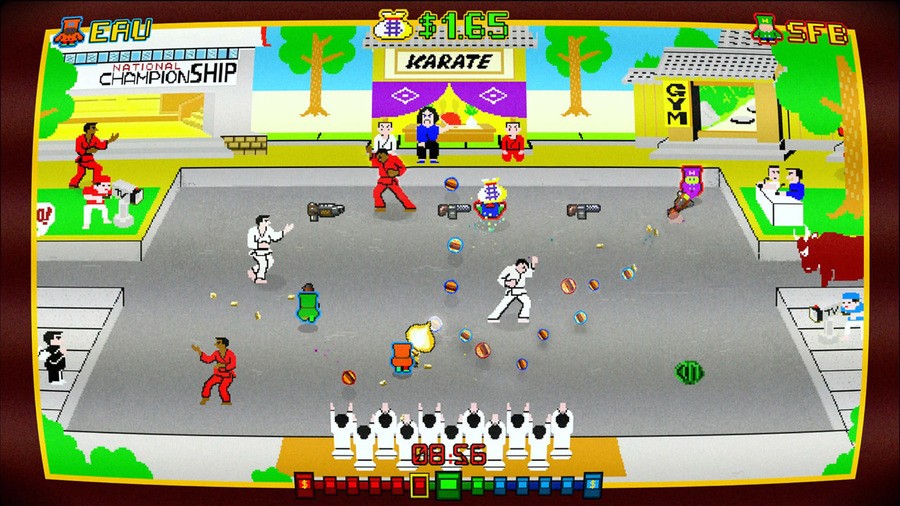 Flying Tiger Entertainment is trying out something different next week with the Switch eShop release of Johnny Turbo's Arcade: Heavy Burger on 4th October. Instead of another port, this is apparently a new game making use of Data East IP.
As described on the American Nintendo website, Heavy Burger is a team battle mashup across a retro arcade of iconic Data East games. If you're interested, it'll set you back $19.99. The game supports up to four players, with two players on each team. Below are some screenshots:
Earlier this month the Johnny Turbo Twitter account revealed the 1993 arcade beat 'em up Night Slashers would also be coming soon to the Switch eShop. The Data East game was often compared to Capcom's Final Fight series and is set in a much scarier world occupied by horrifying creatures and monsters. Unfortunately, there's still no launch date for this one.
https://twitter.com/ItsJohnnyTurbo/status/1045800119247892480
Do you like the look of Heavy Burger? Or are you more interested to find out when Night Slashers will be released? Tell us below.
[source nintendo.com]