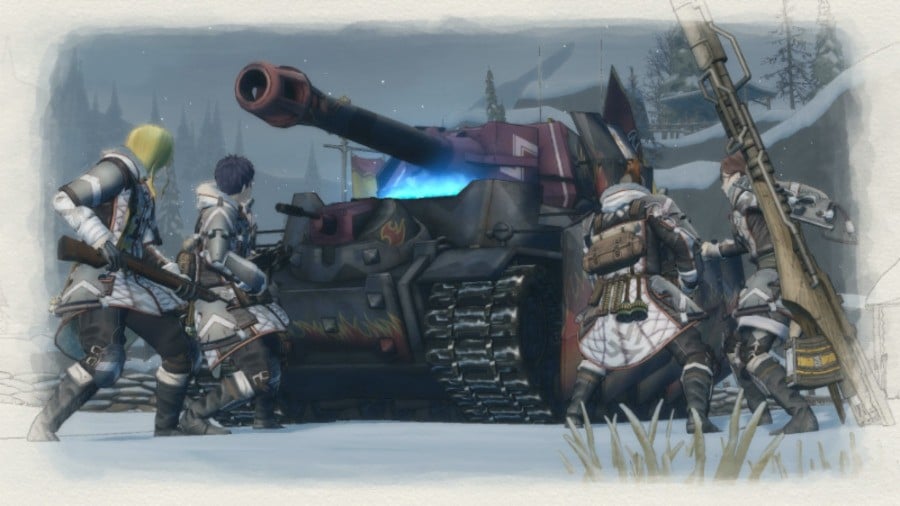 If you're looking forward to the upcoming release of Valkyria Chronicles 4 on Switch, today is your lucky day, as digital pre-orders and a demo for the game are both going live on the Nintendo eShop.
Sega has confirmed that digital pre-orders will be available on all platforms today, and these will come with a special bonus - the 'A Captainless Squad' add-on mission. In this side mission, a group of Squad E soldiers find themselves on an impromptu reconnaissance operation after the squad's beloved medic dog, Ragnarok, goes missing. This bonus add-on content will be available immediately on the game's launch date for anyone who places a digital pre-order - although you will have to have reached Chapter 10 in the main story.
If you don't want to place a pre-order, never fear, as the add-on will also be available as a standalone add-on item for $4.99 in late October. Of course, a pre-order would save you money here if you definitely want to have the extra content.
The demo, which should also be available on the eShop from today (keep trying if it hasn't appeared in your region just yet), will have you joining Commander Claude Wallace and his comrades in Squad E as they begin the first steps of Operation Northern Cross. Players will be able to experience the series' signature watercolour aesthetic and get a feel for the tactical BLiTZ system before the full game launches on in September.
You'll be able to play through the prologue and first two chapters of the game, as well as an exclusive bonus mission created for the demo. Demo save data, including items obtained, class levels, earned experience, and currency total will transfer over to the full game, so this could definitely be worth your time if you'll be getting the full release later down the line.
Remember, Valkyria Chronicles 4 releases on 25th September in both digital and physical formats. Are you looking forward to this one?