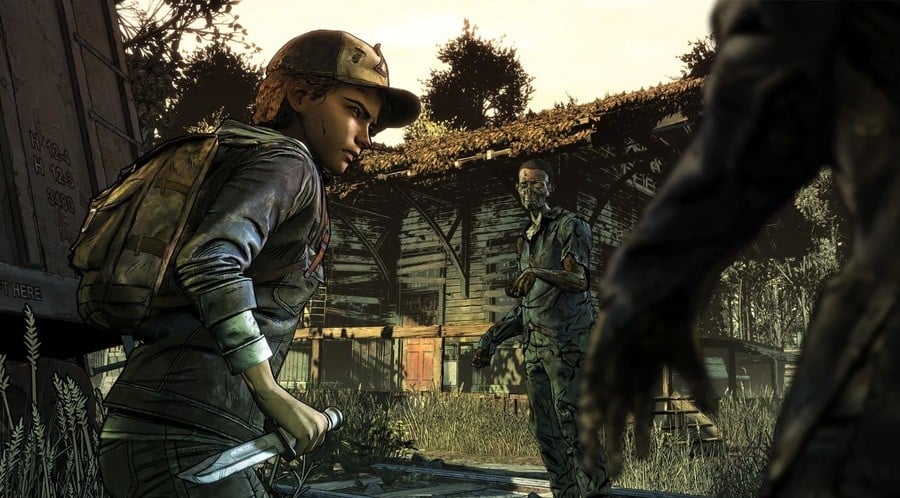 One company supporting the Switch since its inception which has perhaps been overlooked from time to time is Telltale Games. During an interview with Eurogamer at Gamescom this week, Telltale's executive producer for The Walking Dead - Brodie Anderson - admit their reliable but aging game engine had let players down in recent years and explained how the current transitional phase was an important step for the company:
I will say we certainly, I think, have let players down in the past a little bit, just in terms of our engine's technology…We're always pleased to innovate and maybe in the previous season we didn't do enough of that.
As noted by Eurogamer, Telltale's output has slowed in 2018, with The Walking Dead finale being the only new season launched. In contrast, 2017 saw close to 20 episodes arrive across five different franchises.
There hasn't been as many products in the marketplace this year compared to previous which has allowed us to focus more and move to more of working on one game at a time with a dedicated team.
Anderson went on to explain how handling multiple IP and developing several story-driven game series all at once resulted in the quality of experiences dropping:
We know we ran a little hot in previous years and weren't able to fully deliver the experiences we may have wanted to, so that was important to focus in on a polished quality experience players love. We took that to heart before the development of this season and this team is excited about it.
With the development teams within Telltale focused on fewer projects now, hopefully, the company can sort out its game engine troubles and see a return to form. 
Have you been enjoying Telltale's Games as much as you once did? Have you noticed any change in the quality of the experiences over time? Do you agree they've been handling too many series at once? Is a drastic engine overhaul in need? Tell us below.
[source eurogamer.net]