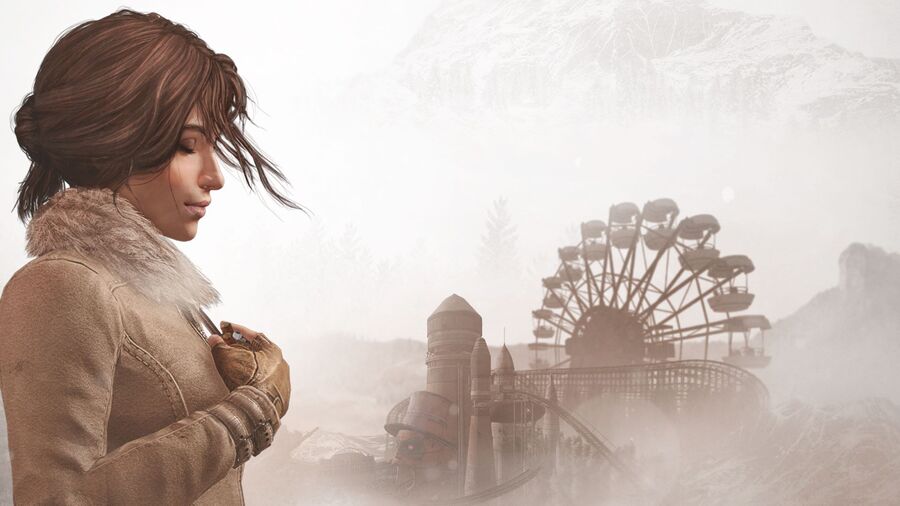 After recently unveiling the release of Gear.Club Unlimited 2 as a Nintendo Switch exclusive, Microids has set out its plans for new games arriving over the coming months. Three of these titles are coming to Switch and we've listed them all down below, along with their official PR descriptions and trailers, for your perusal.
Syberia 3
Syberia 3 is scheduled to arrive on the console on 18th October, both digitally and physically. It was released on other platforms last year and has received mixed reviews from players on Steam.
Play as Kate Walker and accompany the Youkol tribe during the migration of the snow ostriches. Together, you make your way through Benoît Sokal's magical world, pursuing common enemies and encountering unexpected obstacles. Syberia 3 on Nintendo Switch also includes the DLC 'An Automaton with a Plan': play as Oscar and discover a whole new part of Kate Walker's journey.
Moto Racer 4
Moto Racer 4 is set to release on Switch on the same day as Syberia 3 - 18th October - and will also be available either physically or digitally. This one initially released in 2016, also receiving mixed reviews. The video above is the launch trailer for the game's release on other platforms.
In a world that's all about freestyle and risk-taking, you must demonstrate your style to win races and become the best rider! Moto Racer 4 on the Nintendo Switch is a single-player game with two game modes – Asphalt and Dirt – where you can choose to ride high-powered or motocross bikes.
[The] Nintendo Switch version of Moto Racer 4 includes the DLCs 'Sliced Peak' and 'Antique Antics', which are already available on PC, Xbox One and PS4.
The Bluecoats: North vs South
The Bluecoats: North vs South is a little further down the line, so far destined to arrive on Switch in the first half of 2019 as a digital-only release. This one initially launched back in 2012, with Steam user reviews being - you guessed it - mixed. A long time has passed since that 2012 release, however, so we're hopeful that this Switch version will bump up those impressions.
One of the pioneers of strategy games is making a huge comeback with a fully remastered version for the Nintendo Switch! Plunged into the American Civil War, you take control of one of the two opposing sides. In this turn-based strategy game, you will have to master the rules of the board game to conquer territories occupied by the enemy, wage battles in real time, take part in high-speed chases on horseback, or defend your fort in mini shooter games. Playing alone or in multiplayer mode, online or locally, North vs South will delight fans of the genre.
---
So there we have it - three games all announced for a Switch on a day that's packed full to the brim with indie game-related news.
Do you like the look of any of these titles despite their mixed reviews? Will you be giving them a chance when they arrive in the coming months? Let us know below.