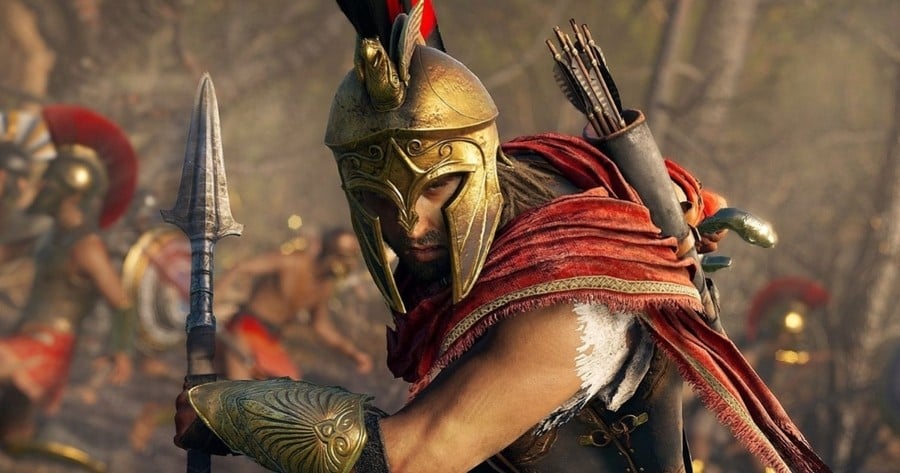 Aside from Assassin's Creed III and IV: Black Flag, which came to Wii U in 2012 and 2013 respectively, and a couple of Nintendo DS spin-offs before the turn of the decade, Ubisoft's action-adventure mega-franchise has been entirely absent on Nintendo platforms. The latest entry, Assassin's Creed Odyssey, is due on other platforms this October, and will unsurprisingly be skipping Switch, but that doesn't necessarily mean Ubisoft wouldn't want it on the console.
In an interview with Game Informer, the game's director Scott Phillips sat down for a series of fast-paced questions about the upcoming title. While much of the interview talks about what fans of the series can expect from the new game, and therefore won't be of great use to any Switch-exclusive players, one question asks Phillips directly about the chances of a Switch version. You can check out his response at around the 6:07 mark.
If you're unable to watch the video, or prefer your content in written form, here's how the short but sweet question went down:
Game Informer: "Could this come to Switch?"

Phillips: "I don't know how to program, so, otherwise I would do it myself."
The chances of a game like Assassin's Creed Odyssey appearing on Switch are relatively thin, as any game with such high-end visuals would need some heavy tinkering to arrive on the portable console. Having said that, we would never have expected the likes of DOOM or Wolfenstein II to make their way over, yet Panic Button has made that possible. Maybe, then - just very unlikely.
Would you like to see Assassin's Creed Odyssey come to Switch? Or any other games from the series for that matter? As ever, let us know all of your thoughts on the matter below.
[source youtube.com]