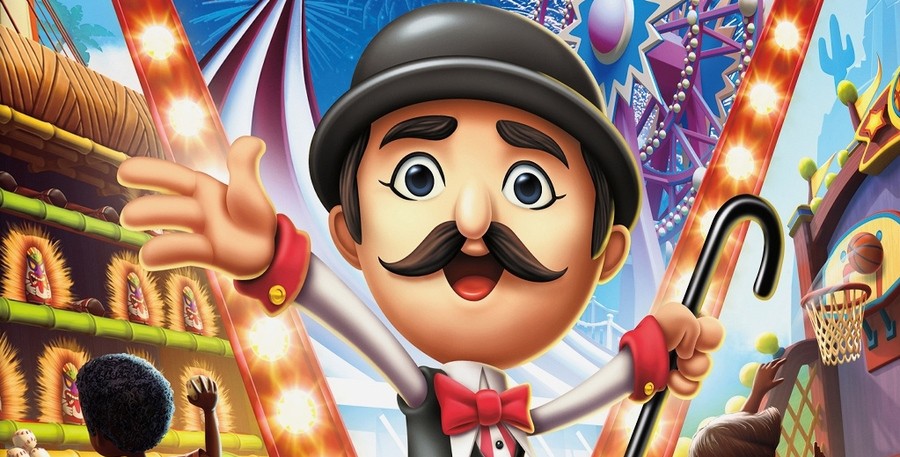 Take-Two has already been showing its support for Switch through its various subsidiaries with the likes of L.A. Noire from Rockstar Games and NBA 2K18 from 2K Sports, but it seems that these titles are only the beginning.
Speaking to GamesIndustryBiz, Take-Two CEO Straus Zelnick has said that, "What we've put out so far has been successful", going on to promise that more games will arrive on Switch in the future. We already know that NBA 2K19 is Switch-bound, which certainly suggests that the previous entry must have generated decent sales, but it seems that Take-Two has some other ideas up its sleeve, too.
With Carnival Games for Nintendo Switch currently in the works, it appears that 2K Games is aiming to rekindle the success it saw from the Wii's broader audience around a decade ago. The Carnival Games series was one of the hugely popular third-party franchises on the Wii, with the games selling much better on Nintendo's console than rival platforms. This new release, which has been "built from the ground up" for Switch, is no doubt hoping for a similar story here.
Whether games like this will help to recreate the Wii's astonishing success is obviously unclear at present, but Take-Two looks set to be among the first to reintroduce a big Wii era name to the Switch, alongside Bandai Namco's Go Vacation which is also seeing a return this week. Could this be the focus of Take-Two's upcoming titles? We'll have to wait and see.
Do you think it's likely that we'll see more of these types of games arrive on Switch soon? Will the Switch be able to follow in the Wii's mighty footsteps? Share your thoughts with us below.
[source gamesindustry.biz]