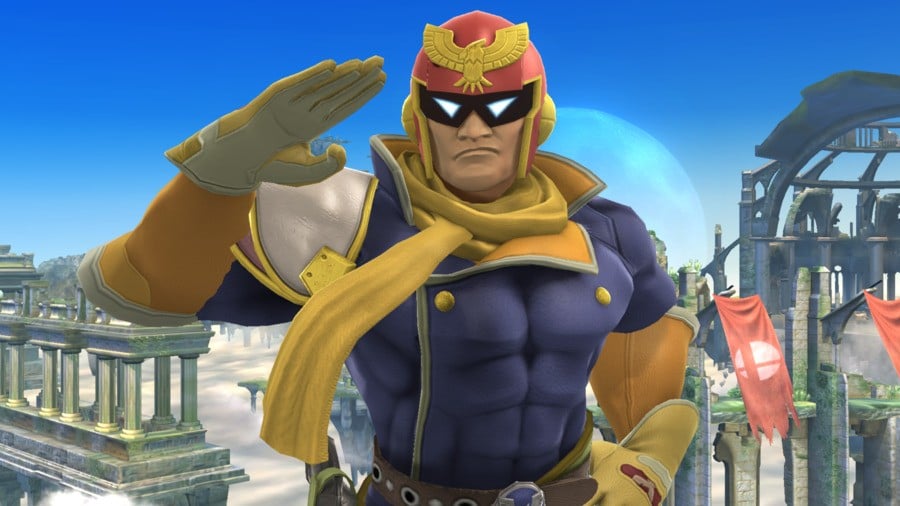 The Switch may still be lacking any juicy F-Zero action at present (and possibly always will) but one game that will proudly feature our much-loved Captain Falcon is Super Smash Bros. Ultimate. With both the character and stages based on the franchise often found within Smash Bros. games, we're usually treated to a slice or five of F-Zero music pieces, and this game's set to be no different.
The official website for the game has been teasing little bits of info with each passing day, usually showing off a character or a stage that we've seen before. The latest addition revealed that an F-Zero medley is coming to the game, however, with Takenobu Mitsuyoshi acting as the arrangement supervisor. You can listen to a portion of it below. "F-Zerooooooooo!"
In case you were unaware, Takenobu Mitsuyoshi is well known for his work on multiple classic Sega titles, including Shenmue, Virtua Fighter 2, and many, many more. We love Super Smash Bros.' remixes and medleys in each and every game, but this one could be particularly special.
Are you feeling excited for Super Smash Bros. Ultimate? Are there any classic Nintendo tunes you'd love to see featured in the game? Let us know below.
[source smashbros.com]