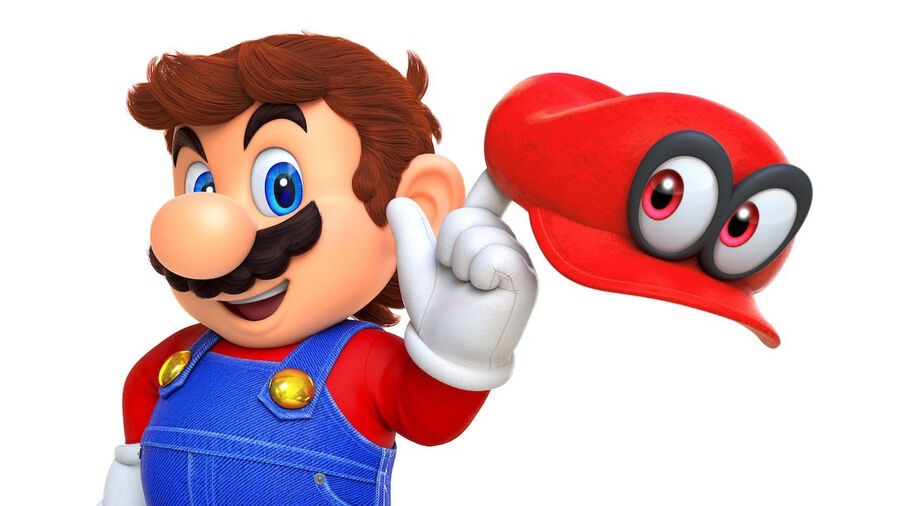 Last year was a fantastic one for Nintendo - the Switch launched in March, gaining universal excitement from the off, and a splattering of truly brilliant experiences like The Legend of Zelda: Breath of the Wild and Super Mario Odyssey took the world by storm. As it turns out, despite not feeling quite as dramatic so far, 2018 isn't playing out to be all that bad, either.
The figures below show the top 20 best-selling games of Japan so far this year. As you can see, eleven of these titles are published by Nintendo and are exclusive to the Switch and 3DS platforms, with every spot from number two to number seven secured. Nintendo has always performed well in Japan, with its games often finding themselves at the top of lists like this, but the sheer amount of titles and the sales they're generating is still impressive to behold.
The first set of numbers show this year's Japanese sales, with those in brackets indicating how many it has sold in its entire lifetime for the region (if the two figures are the same, this simply means that the game released this year).
---
1) Monster Hunter: World 1.949.592 [1.949.592] Capcom
2) Splatoon 2 631.298 [2.383.394] Nintendo
3) Kirby Star Allies 536.881 [536.881] Nintendo
4) Mario Kart 8 Deluxe 450.206 [1.553.950] Nintendo
5) Super Mario Odyssey 389.680 [1.713.960] Nintendo
6) The Legend of Zelda: Breath of the Wild 292.459 [980.503] Nintendo
7) Pokémon Ultra Sun and Ultra Moon 240.135 [2.243.742] Nintendo / Pokémon Co.
8) Jikkyou Powerful Pro Baseball 2018 217.178 [217.178] Konami
9) Mario + Rabbids Kingdom Battle 200.131 [200.131] Nintendo
10) Donkey Kong Country: Tropical Freeze 179.179 [179.179] Nintendo
11) Nintendo Labo: Toy-Con 01 - Variety Kit 174.792 [174.792] Nintendo
12) Fist of the North Star: Lost Paradise 174.744 [174.744] SEGA
13) Dynasty Warriors 9 171.195 [171.195] Koei Tecmo
14) Mario Party: The Top 100 153.015 [199.203] Nintendo
15) Dissidia: Final Fantasy NT 150.250 [150.250] Square Enix
16) Far Cry 5 144.455 [144.455] Ubisoft
17) Sword Art Online: Fatal Bullet 126.585 [126.585] Bandai Namco
18) Mario Tennis Aces 122.070 [122.070] Nintendo
19) Dark Souls: Remastered 112.974 [112.974] From Software
20) Super Robot Wars X 107.866 [107.866] Bandai Namco
---
If only Monster Hunter: World had released on Switch as well, huh? We'll leave that argument for another day.
Are you surprised by any of these inclusions? Are you happy to see Nintendo's games performing well in its home region? Feel free to throw us a comment below.

[source gearnuke.com]