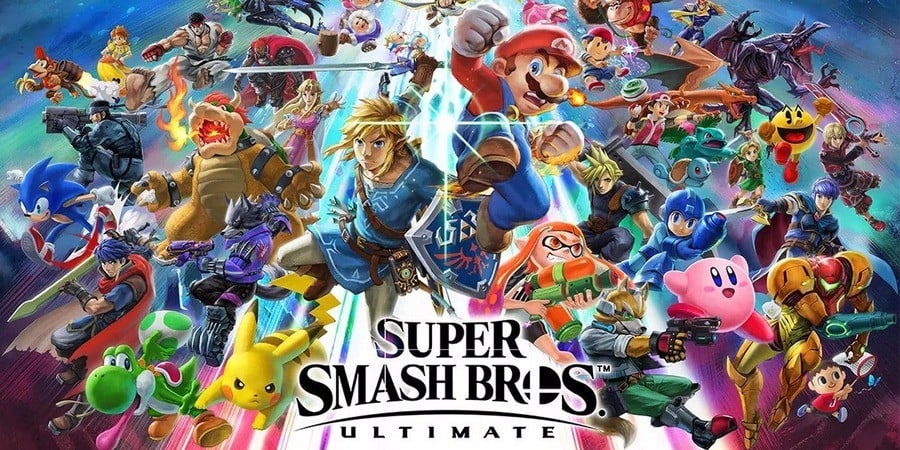 Despite Super Smash Bros. Ultimate's crazy reveal segment at E3, which could quite easily have been its own feature film (almost), there's still an awful lot of details yet to be discovered - and a fair few secrets still being held back, we imagine. One interesting question is whether or not the game will receive a demo before launch, and Nintendo's Bill Trinen has (kind of) given us an answer.
During an interview with IGN at San Diego Comic-Con, Trinen was asked whether we might see an event for Ultimate that acts in a similar way to Splatoon 2's Global Testfire or ARMS' Global Testpunch. These events allowed players to go hands-on with free demos for the games from the comfort of their own homes, letting them see the games in the flesh, and also giving Nintendo some crucial information in return. Here's what Trinen had to say:
"Very good question. Right now they're focused very much on getting the game ready. We have a few other things to talk about down the road between now and when it launches in December. We'll hopefully have some news on that as we get closer to launch."
With Mario Tennis Aces also following this trend recently with its pre-launch tournament, we'd expect this "news" that Trinen is referring to will eventually turn into a confirmation of some sort of demo. With the Switch's audience containing many players who wouldn't have played Super Smash Bros. for Wii U, a demo would serve as a great way to show them just how much the series has progressed.
Trinen was also asked about the potential for DLC once the main game has been released:
"Obviously that was a big part of the Wii U game, but part of Mr Sakurai's approach is really focusing on getting the game done, and then once he has the game done, he'll start to make some decisions about what he wants to do with other characters or DLC, things like that. Whether or not he decides to do DLC again, or whether or not he decides this is the ultimate edition and there's nothing more I can fit in there - we'll have to see as we get closer to launch."
If you're interested in seeing the whole interview, you can check it out in this video.
Would you like Super Smash Bros. Ultimate to have a global demo event to try out? Will you be buying the game regardless? Let us know with a comment below.
[source youtube.com]